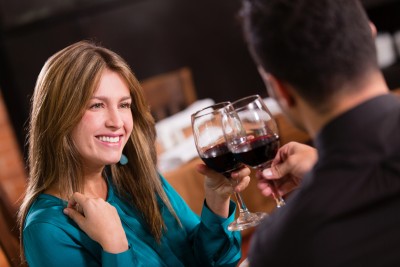 Avoid these common dating mistakes to dramatically improve your love life.
Do you find yourself caught in a bad dating cycle? You're meeting guys, dating them for a while, but the end result is always the same – your left alone and brokenhearted. As much as you'd like to believe that there are just no good men out there, it's much more likely that it's due to your own behavior. The good news is that also means it's under your control to change things.
So be honest with yourself and see if you can identify with any of these four common dating mistakes. If you can, you'll be doing yourself a huge favor by changing your dating habits.
1.) Not giving love a chance to grow. You go out for coffee on the blind date that your mother's friend set you up on, but, while he seems really nice and wasn't bad looking, you just aren't feeling any chemistry. So when he calls asking for another date, you tell him that you're just not interested in a relationship right now.
I can't even count how many times a guy started to become more attractive the more I got to know him. Once you give him a chance, see his fun, quirky side, the way he can make you laugh, his kindness and generosity, he really starts to get, well, cuter. And if you give yourself some time to explore that, you might just find that cuter becomes real cute, and before you know it real cute becomes sexy. Continue reading on YourTango.com...