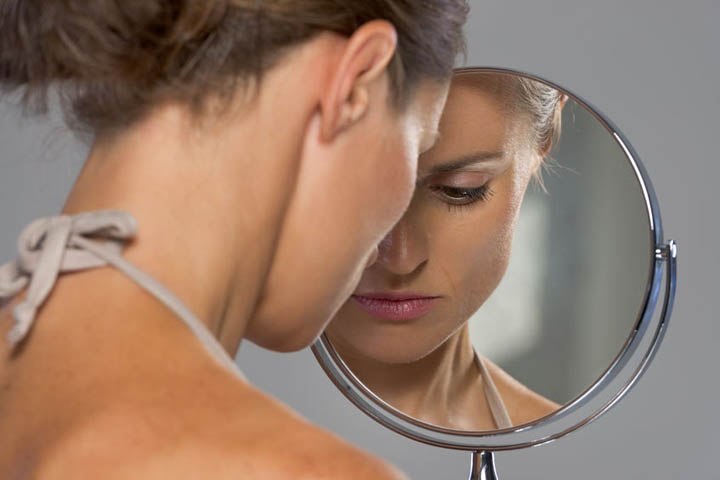 Life is messy.
Relationships aren't fantasies.
Who you are and who he is are products of years of programming - mostly the subconsious kind neither one of you are even aware of.
Do yourself a huge favor right now (before you're in over your head) and choose someone who's on the same page as you. Someone who understands real vs. perfect and chooses real. I can't stress this point strongly enough; you only want to be with someone who you don't have to be anything but yourself around.
It's hard enough to make a relationship last for the long term in the very best of circumstances!
But without that, without two real people in the beginning who understand love is so much more than fantasy, that real is so much more than perfect can ever be, everything is going to be so much harder than it ever needs to be!
Don't set yourself up like this - choose someone who's capable of seeing you, choose someone who's capable of looking within, choose someone who's looking for the same thing you are AND isn't afraid to walk through all the stages of getting to know another imperfect human being to get there.
If you want the real thing, you need more than fancy words and surface behaviors that can't stand the test of time.
Stop settling for the short-term when what you really want is the long-term. It may seem like the best way to cure loneliness, but this  always backfires when you end up feeling more lonely with someone than you ever were on your own.
Don't be afraid to be you, to set the stage by being more of you, not less of you. The ones who are right for you always show up; the ones who don't were never going to be.
It's time to stop second-guessing yourself. Life is hard enough with someone who gets all this; with someone who doesn't, it's so unnecessarily painful and oh so heartbreaking when you realize down the road what you could have focused on instead!
Love,
Jane
Are you somewhere close to here? Somewhere you thought you've never be? You're not alone. I'd love to hear from you. Either here in the comments below, or send me an email. I always hear you, even more than you believe anyone can when you're in the middle of what you're going through!