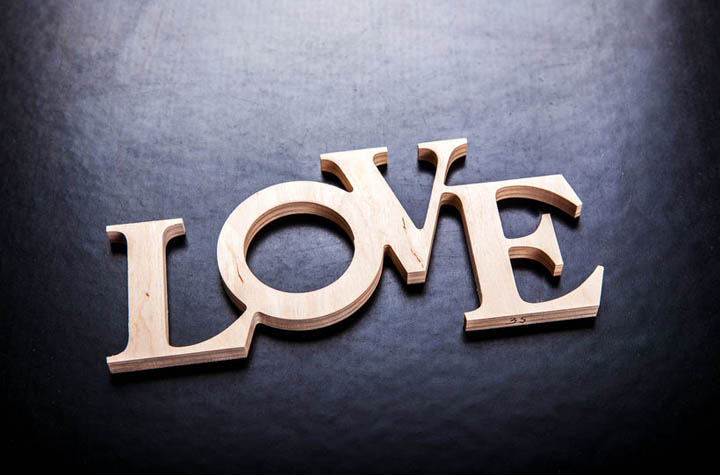 What does love mean to you?
Yes, really. What does love mean to you?
This thing that you find so elusive, that comes and goes in ways you never seem to see coming. This thing you've banked all your hopes and dreams on. This thing you'd give anything to experience firsthand.
Is it love?
Or is it the idea of love you're chasing after?
I ask this only because I thought I was looking for love.
I'd have argued ostensibly with anyone who tried to tell me otherwise. And yet when I finally figured out what had been going wrong with every single one of my relationships, I realized I had only been looking for my own idea of love.
The definition of love that had been put on me through my earliest experiences with fairytales and books, then movies and music and the rest of our pop culture. And of course, my own parents' experience of love.
Back then I would have told you I knew exactly what I was looking for.
I would have felt that in my experience that only knew how to feel, I more than anyone else, had put in enough time and paid enough of my dues to know exactly what love was all about.
Sure, I felt everything. Sure, I knew what it felt like to experience the feeling of love.
And I knew from all the opposite of love experiences that I'd had, that I was going to know exactly what real love would feel like when I found it.
I would know it. I would just know. Just like I would know it when I was with him.
Except that I didn't.
Except that what I called love would always end in such intense heartbreak, I would never understand what real love was. It wasn't until I found love that I realized it was so much more than a feeling, so much more than romantic love, so much more rewarding and fulfilling and loving than I had ever previously imagined it to be.
That's the point, Beautiful. Love needs to be more than anything else, loving.
But how do we know love except for what we've been told by the loudest voices in our culture, for what we've been shown, for what we've had modeled for us?
How could you know any other way?!
Today, let's look at what love means to you.
What does it look like?
Is it hot sex? Is it companionship? Is it someone to take away the loneliness?
Is it someone to share your heart with? Is it someone to stand up for you? Is it someone who takes care of you? Is it someone to look good with now? Or someone to grow old with? Is it someone to take you places and buy you things and show you the finer things in life? Or someone to live on the edge with?
What does it feel like?
And more importantly, what does it represent to you?
How does it treat you?
What does it say to you?
How does it speak to you?
What does it show you, how does it reveal itself to you?
Know what you call love. Own it. Embrace it. No one can judge you for what you own every part of!
When you've answered those questions with your own, true heart, take a closer look at how love was modeled for you. Was it loving? How was it shown to you? And most importantly, how much has that particular view of love influenced you?
The more you can define what love really means to you, the more you define your own view of love and not just the culture's or someone else's view for you, the more closer you're going to come to finding exactly that kind of love, Beautiful.
The more we get clear, the more we move in that direction.
The more we become clear, the more we call on Heaven and Earth and the entire Universe to move in our direction to meet us right where we are and reveal that love we're just beginning to believe in!
It's in the clarity. It's in our vision.
Write down that beautiful vision you hold for yourself of just what that love is, and watch with believing eyes as you open up the door to creating that love right there in front of you where you least expect, where it happens just for you!
Love,
Jane
I'd love to hear what questions resonated the most with you! Share with all of us which ones really got you thinking in the comments below. You're not alone!