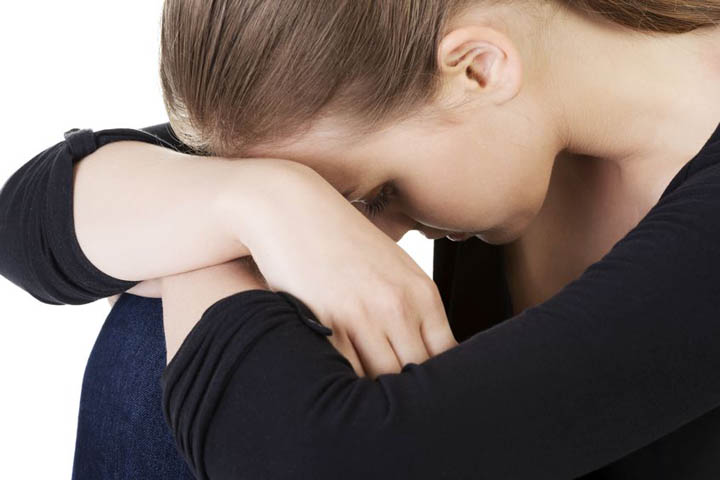 Wow.
I heard you. Loud and clear.
While my last post was intended to remind you of all that you are and all that you have to offer someone worthy of you – instead of comparing yourself to anyone else, I wasn't prepared for the kind of response it invoked in many of you.
How you're so long past comparing yourself that you've skipped right to the totally given up on… you.
On love. On any him.
Your words brought me back to that long lonely night. The dark night of the soul is how nights like that have been referred to. And that's exactly what it feels like. Those times where everything seems dark, where nothing seems like it's ever going to change, where God, or the Universe, or whatever you happen to believe in seem to have turned their back on you.
The silence is deafening in those moments. They turn into hours then days and sometimes longer with no end in sight. They call on us to simply keep going. To keep putting one foot in front of the other and keep moving, regardless of how much we don't want to have to.
The search has taken its toll. The search for answers. The search for what we think we have to do or be or become to get what we so desperately want.
But what if what you think you want isn't what you actually need?
What if the picture perfect scenario that's been playing over and over again in your mind that you think will finally give you the life, the love and everything else you think you have to have to be vindicated isn't what will bring you the love and the happiness you've been programmed to believe it will, after all?
What if it's only someone else's dream for you – and not your own?
What if there's another path to the same place?
What if the only way to find it is by going through this part first?
I want you to stop right here. Right now.
I want you to give up. The endless striving and searching to be something you were never intended to be. I want you to surrender to a better way. To a better place. To a better mainstay of being. In surrender to what will be. If you allow it to be.
That's all you need to do right now.
Surrender. To not knowing. To not understanding. To not getting what you think you're supposed to get.
You don't have a role model. You never had one.
Don't put this condition on yourself that you're somehow supposed to know what you couldn't possibly know without having someone show you. When you give up this exhausting search for some kind of perfection on your part, you allow what's real to happen.
You allow the people and the circumstances to happen in your life in such a way that it absolutely happens!
You see, if you were to come back in time with me to a night when I knelt on the floor with my head in my hands, tears streaming down my face asking for some kind of miracle to show me I hadn't been forgotten, you would understand why I can say this.
And why I kept moving, one foot ahead of the other even though I couldn't see or understand anything that was happening. One foot ahead of the other as one thing after another began to slowly but surely fall into place, even though I couldn't see it at the time.
Until at that new place, I could see a little further, until the fog began to clear just enough for me to see where I needed to go next. That's all you need. Just enough light to get you to the next step. And then the next. See how little light that tiny step takes?  You've been looking for the big one, thinking that without that kind of luminescence, anything less wasn't worth getting you to anywhere worth going. But that's all the light you need right now!
It's why my heart leaps when you tell me how it's all coming crashing down around you in not just one, but often every area of your life.
Not because I don't commiserate with you – oh how I do! But because I know on the other side of what you're going through, there's nothing short of a miracle going on!
Don't give up on you. Don't give up on love. Don't give up on whatever you believe in.
There is only one thing I do want you to give up on.
Give up the agonizing search. The endless searching. The struggle that never ends.
There's so much more to your story! No, no, no, Beautiful. This isn't how it ends. It's only the beginning!
Is this speaking to you? You're not alone. There's a reason you're here, that you're seeing this, that you're getting this, that you're going to give it up for you. Let me hear you say it, right here, that  you're ready to give it up for the real thing - and allow what you've never seen before to happen for you. Share your story with us in the comments!