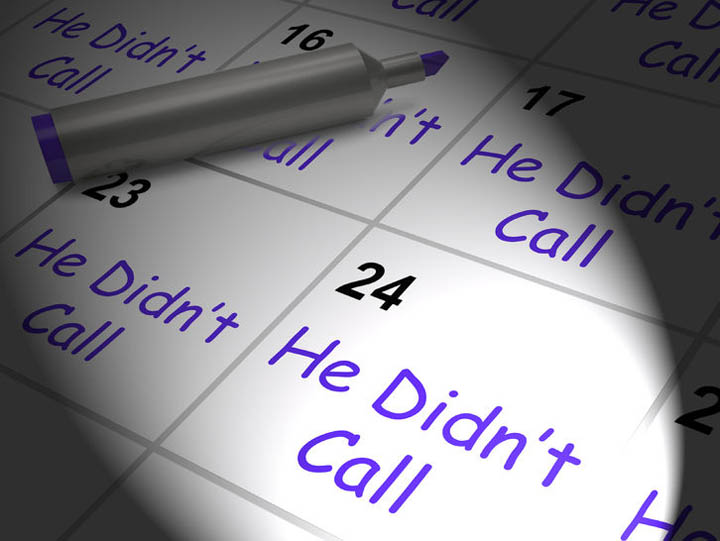 When I say you can never be too much or not enough for someone who is truly right for you, when I validate you for being who you are, when I advocate for you and every woman like you to stand in your own beautiful feminine power instead of bending and changing for a man, there's a reason.
There will always be the easy answer, the simple answer that someone could argue. If he was really that into you, he'd be with you.
And while on the one hand I'll agree with that statement for the most part, there's another side to this that creates a fallout that no one ever talks about until it's happened enough times that you go digging for answers and find your way here.
And that's when you begin to see yourself in a whole new light. That's when the answers you just knew had to be there suddenly appear.
Because I've been there. And I've seen both sides of this story.
Because I've worked with enough women who've been there and were about to settle for this simple answer before they threw open the doors to this story and found something they never believed they'd find; love.
So I want to go deeper on this with you. I don't want you to be unprepared with an answer – even if it's just to your own nagging doubt - when you hear someone simplify why he won't commit, why he's pulling away, why he disappeared, or why he dumped you again.
Walk through this one with me.
If he were just not into you, it would be over. Done.
He leaves. He tells you he can't commit. He disappears. He says "it's not you, it's me" and says he just wants to be friends.
This is where "their" answer comes in as true. Yes, he's not that into you. But why? Because you're "not enough"? Because you're "too much"? Because there's something "lacking" in you? Because you're not so wonderful after all?
No! Emphatically NO!
You see, this is how we respond to he's just not that into you. We answer it with a shot to our worth, our worthiness, our deserving of a love that loves us back as much as we love! We bury ourselves in what's wrong with us, in what we did wrong, in what we need to do differently.
We could choose to look at that on a practical level, as in, I slept with him too soon and need to wait until I know he's on the same page as me next time, or, I gave my heart away too soon without knowing that he was in this for the same thing as me.
That's constructive!
But what we usually do is the opposite. We take it oh so personally, we go so deep with it, into the depths of our souls, belittling ourselves, berating ourselves for everything we are that we're way too much of, and everything we're not that we should be.
We take it all on ourselves.
Everything that's ours to own, but mostly what is never, ever ours to own. Like what someone's personal opinion is of us. Like what someone's personal preferences are when it comes to relationships. Like everything about what makes someone's view of us about them!
This is the part I can't stress enough!
Whether you're someone's particular cup of tea or not has no bearing on whether you have value and worth in your own right. But what we do with this is that, instead of taking it as information, we take it as a judgement of ourselves.
We take on their stuff, and we sentence ourselves to the worst kind of judgement. Our own.
This is where we beat ourselves up. Or we take the other approach, with a tough outer facade approach where we pretend what they think of us doesn't matter, but bury those same feelings deep down inside us so the only thing that comes out on the surface is a pretense of a strong women who's slowly dying inside.
Neither works!
What works is seeing this – clearly! – so you can take the only appropriate response that doesn't destroy you and everything you've been working toward in the process. The one where you take what you're meant to see from this learning experience, you change or modify what you've learned, but then you respond with the only action that validates (and thus frees) both of you.
You recognize you'll never be everyone's cup of tea, but neither will everyone be yours. You say "Thanks for what I've learned, for what you've shown me that I'll choose to take or leave based on what I choose to do with it".
And then you'll move on to find the ones who are right for you, whose cup of tea you'll exactly be! And who will validate in you everything that you thought you had to change.
Do you see this?
Can you see – and for you beautiful feelers (I'm speaking especially to you) can you feel – the difference?
Don't let anyone tell you differently. Don't let anyone make what someone else thinks of you about you.
This big, beautiful world of ours is big enough to accommodate all kinds of personalities and all kinds of "not enough" and "too much" people depending on who you happen to ask. This is why there's someone for everyone.
Look around you. See that? There is! You just have to find them.
There's always someone out there looking for you and it's only by being your true whole self that the ones who are truly compatible with you find you.
And what makes this easier is that they're the same ones looking for you. You don't want someone who's looking for anyone else!
What about you? Did this start to make it clearer for you? Let me know in the comments!