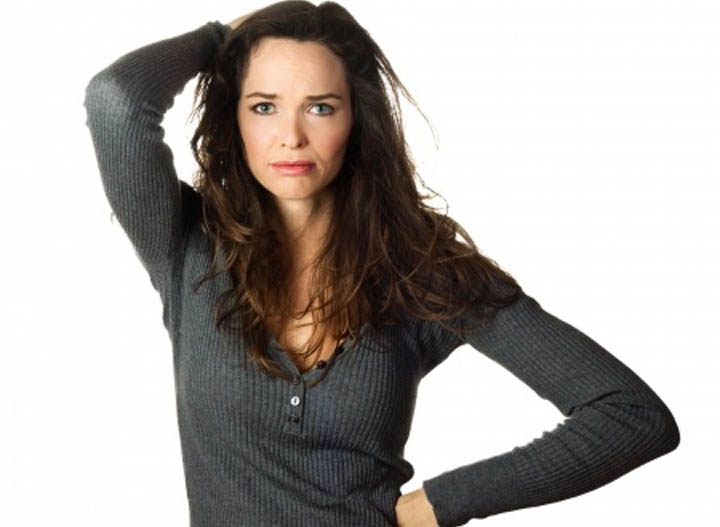 One of our beautiful readers, Felicia, is wondering if she drove away a great guy by being (her words) a "hot mess".
Here's her story:
Hi Jane.
I recently discovered your site to look for answers to many of my questions.
I have seen many articles or posts everywhere that he was not just the one or bad boy, etc.
But...what if, in fact, we were the one messing with a great guy? Or "Like attracts like"?
I recently ended up with a person who was quite close to whom I am looking for while my mother was fighting for her life. I met him via online dating site after several months after relocating to new country. Prior to that, I was just enjoying casual datings with some men. However he was different.
He was serious about searching for the one.
He is neuroscientist and tends to analyse situations. On our first date, I felt uncomfortable being assessed in the beginning. Half way through I started enjoying his company.
We went out several times and texted everyday. Then holiday season kicked in. Both traveled to family separately, our daily text continued. I returned with a sad news that my mother passed.
Shortly after her passing, he pulled away.
Our text continued but very dry daily life report. He even did not ask any question about my life. It seemed no exhibition of interest in me. I was confused thus I said so to him. Later he said that he was favouring giving me space to properly grieve my loss, an invisible support.
On the other hand, I was hoping that I could spend more time with him. I could lean on his shoulder a bit. According to him, it is co-dependency enabling behaviour, which He is not interested in.
We still texted everyday. Yet I asked him occasionally if he is happy just texting everyday. In his reply, my words and actions are enough to know what he needs to know without seeing each other.
Finally I could not handle this situation and got very emotional - mood swing, passive-aggressive. At the end, he said he was just sorry that I stirred it in this direction, which made me think I was the bad one. A month later I also found I was going through pre-menopause causing mood swing.
In retrospect, I now understand his points as well. But I am not happy I was the only one made the situation worse.
Was I a hot mess with a great guy or he also had issues?
To comfort myself, I took it we are not good match. But what can I take from this lesson?
- Felicia
My Response:
Dear Felicia,
First of all, I want to say that I'm so sorry for the passing of your mother. I'm sure that was a difficult time for you and it's understandable you were looking for someone to lean on, to support you through this. There's nothing "co-dependency enabling" about being there for someone through their loss.
There's just being there for someone.
The last thing we ever do is trust ourselves. But there was clearly a reason you asked him if he was happy just texting every day. There was clearly a reason you couldn't handle the situation – his terms – and got "very emotional". There was clearly a reason you felt that you were the "bad one".
He did what worked for him. And you sensed, and felt, and responded to this.
Your body, mind, and soul could see this, even if your heart couldn't.
These were his terms. He gave you space when you needed closeness and support because it worked for him. He didn't ask you what you needed. He told you your words and actions were enough for what he needed to know – without needing to see each other.
You lived by his terms, Felicia. He lived by his terms.
He put on you the sole responsibility for what went wrong, saying you stirred it in the direction it went.
Where's his part in there?
It's not there because it can't be there for this to work for him. He can't see that you would want more than texting every day – like actually seeing him – because that was obviously not what he wanted.
Can you see how one-sided your relationship really was? Can you see that when we talk about two people being on two different pages, that this is exactly what it was for you?
You didn't make the situation worse; you were simply responding to the terms of the relationship that had you deferring to him because he seemed to know better (or at least came across like he did) while your own unmet needs lay silent until they could no longer bear to do so.
And that's when you became whatever he put on you – because you changed –you stood up for what you wanted - and he didn't want you to.
You became more of yourself. You stood up and said something when you could no longer go along with his version of what your relationship was and wasn't. You reached a point where you couldn't be true to yourself and keep deferring to him for the terms of your relationship any longer.
That's why it ended, Felicia.
Not because you're "bad", not because there was ever anything wrong with you. Not because you were a "hot mess". Not because you were "pre-menopausal". But because you were two different people on two different pages and you finally woke up to this reality and stood up for who you were and what you wanted from him.
And so you found out what he wanted. And what he didn't. You found out what page he was on, and what page he wasn't.
And you found out something more.
That we're not meant to handle situations like this when we love like we do, when we feel like we do, when we give like we do, when we care like we do.
We're made for more. So much more.
Your true self finally could take this kind of one-sided relationship no more, Felicia. There comes a time for all of us when we can't keep doing the same thing over and over again if it's not in alignment with our true selves, with the lives we were made for, with the kind of love we're meant for.
You weren't the one who "only made the relationship worse"; you were the one who gave it a chance to be something real.
Love,
Jane
What do you think? Do you have any other words of advice or encouragement for our dear friend Felicia? Share them with us in the comments!