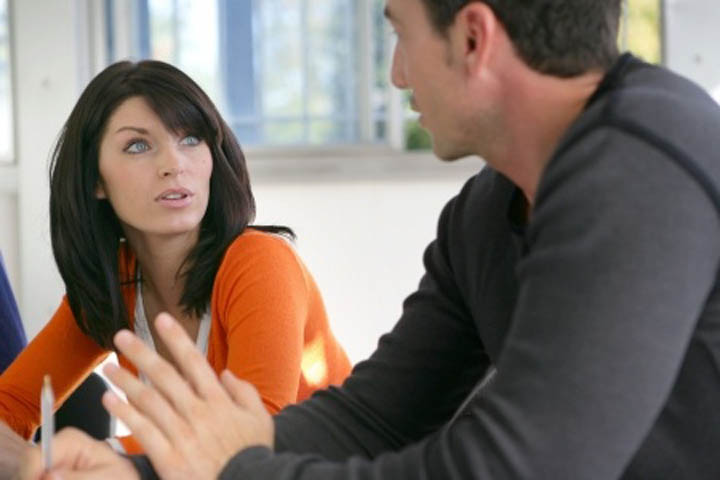 Beautiful Eve asks a question I've heard from so many of my clients over the years and she's absolutely right; it's one of the toughest questions for any of us to answer.
Here's her email:
Dear Jane,
I have read your book and countless of your articles/answers and I absolutely adore you. You have helped me in the past and I hope you could help me now.
I'm not sure this is the type of letter you'd normally answer but I can give it a shot.
I have been in a long distance relationship for a little more than 2.5 years (we lived close by for half a year.) We live on different continents (he's American military and I am from Europe.) We see each other a couple of weeks a year and call every day.
We are an incredible match and he makes me feel happy and cared for.
We both feel that this year we should live together. I will be moving. It will be really difficult regarding job and visa, but I think it will be worth it. (He hates me giving up everything and would like to be the one moving but with his job, it's not possible right now.)
What bothers me is the following.
We are both in our early thirties and he recently confided in me that while he loves to be an uncle, he doesn't really care for kids. I have never been the biggest kid-lover myself but I kind of always envisioned myself with maybe 2 kids (maybe one of my own and one adoptive) and jokingly tell people that "I'll obviously adore MY kid."
I'm not 100% sure I want them (maybe 75%), but I don't want to rule it out. Some friends have said he might change his mind, but I don't want to pin my hopes on that or force him.
I really don't know what I should do. We have never loved other people like we do each other and I really don't want to decide it doesn't matter and start resenting him after 10 years. I also don't want to leave him and regret that for the rest of my life...
What would you do?
Thanks.
-Eve
My Response:
First of all, thank you for your kind words, Eve. And let me reciprocate by saying I absolutely adore all my readers – and I love hearing about everything that you're going through, that keeps you up at night!
You couldn't possibly have known, but you've picked a topic so close to my heart.
So to answer your question, I first need to be so clear about this one thing. Don't ever plan on being able to talk him out of this, or change his mind on this one.
Banking on that will only leave you resentful, angry and absolutely heartbroken when in the end you find out that there is no change of mind or heart here and he is fully committed to not having children, no matter how much he loves his "Uncle" status.
Let's set that to rest.
You accept him at his word and know that if you are choosing him, you're choosing to not have your own kids.
I want to be so clear on that because I've seen too many women who didn't take their guy seriously when he said these same words and believed they could change his mind, only to find out the most painful, hardest way possible that he actually meant what he said.
Not to be harsh, not to burst your bubble, but to bring you the reality check now before it's too late in more ways than one.
Now that's been said, we can move forward.
Let's start by talking about kids, Eve.
There's a beautiful image so many of us have of a family with 2.5 kids and 1.3 dogs and a big, beautiful house with a white picket fence. It's a dream that's been around as long as our little girl imaginations can remember.
But this is the absolute worst reason to have children.
Why? Because it's just that - a dream. It's what we've always imagined we'd end up with. It's what we were raised for (or what our parents or friends or relatives – whoever our "they" is – are expecting us to have.)
But here's the thing we often overlook because we don't have them yet - kids are real. They don't typically (if ever) actually live up to that dreamy image. (At least none I've ever met in the real world!)
The surest way to answer your own question is by getting 100% clear on whether or not you want children.
It was easy for me - I grew up living for the day I would have my own little children. Or rather, I grew up with the fantasy of what having my own children would look like, feel like and be like and unequivocally knew that was what I wanted. No doubts or 75% there.
But it's not so clear for all of us.
For me, being a mom is incredible. But you know what else is? Making a difference in the world in all kinds of other ways that are simply easier to do when it's just you, or you and your partner, with all kinds of time and energy and resources freed up to do that when you don't have children.
It's different for everyone, and there is no wrong choice, only the wrong choice for YOU.
Spend some time getting crystal clear on what it means to be a parent and whether or not it's really what you want. Talk to your friends and family who are parents about what it's actually like to be a mom. Tell them to tell you the real stuff, not just the things they post on Facebook.
(I'm going to ask the moms on here to chime in - what can you tell Eve about what it's really like?)
I think you need to get that 75% either up to 100% or down to 0%, then you'll have your answer.
You see a future with you and him. You've chosen him. You're ready to move halfway around the world for him. So obviously there's something real there. But this is one of those differences that can quickly break up even the best of relationships, and for good reason.
Parenting is not to be taken lightly, and both parents need to be in it fully in order for it to work.
As I say often on here, your intuition is rarely wrong if you know how to listen to it and you know where to get more information if you don't have enough of the facts to make your decision yet.
I hope this helps you know where to look. Without knowing either one of you, I can't give you a clearer answer. But I hope this shows you a path to find your own answer.
Love,
Jane
What about you? Have you been here before? Do you have some advice for Eve? Or maybe you have your own children and and have a thing or two to share about what the reality of motherhood has been like for you. Tell Eve what she needs to know in the comments below!