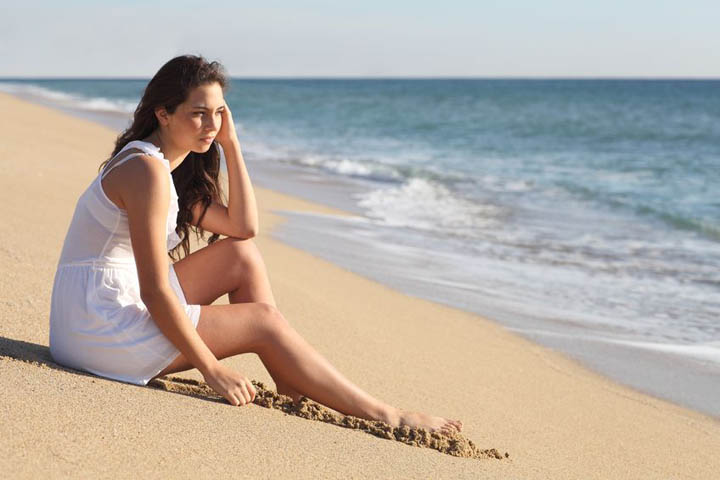 What's to love?
What really is so loveable about him?
Is it the way he treats you?
Is it because he behaves so lovingly towards you?
Or is it instead, because of the feeling you have when you're with him?
In that short time span, it feels like you've found everything you've ever wanted in a guy. The way he makes you feel. The excitement he brings to your life, your world, just by being with him. But is it really about him at all, or simply the feeling that you get from being around him because of everything you believe to be true about love, but what in reality, isn't about love, but about trying to make someone love you?
Isn't that what the feeling is really about?
Not about him. But about you.
You've confused the two. And it's no wonder, when you've received so many confusing messages about love.
We've been told for as long as we can remember that it's all about how love feels. But what we're not told is that we can't live on a feeling. We can't make love from a feeling. We can't sustain a relationship with only a feeling. We can't build a future together on a feeling.
It doesn't matter how amazing that feeling may be, at the end of the day, it's still only a feeling.
"But it's so strong!" you say. It's so amazing when we're together!
Of course it is.
How can it not be when it's such a familiar one? It's not really about him. It's about your fantasy. It's about the role he plays in your dream finally coming true. You've created this role for him as much as he's responding to that role. It serves him, too.
But don't call it love. Real love is about real life. It's about communication and commitments. It's about being there for each other in every way, in every possible kind of scenario. It's about the messy parts as well as the neat ones. It's about the unpredictable and unplanned imperfect parts as well as the times that everything just seems to fall into place.
Feelings can't get you through those kinds of everyday real life scenarios. Feelings won't get you through the rough, raw moments that you think they will.
Now.
Now isn't tomorrow. And it doesn't come close to being forever.
You've created this role for him. That's right; you! See how powerful you really are?
Now just imagine what kind of a role you can create for someone to fill when you get past a mere feeling. That's what we're going for here. That's what you deserve. And that's exactly what you're going to find for yourself when you let go of your need for a feeling that only lasts for so long, and trade it in for a real kind of love that lasts forever!