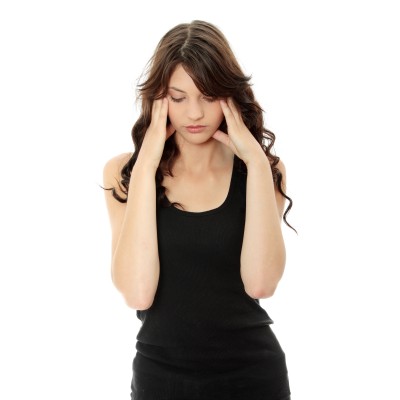 One of our beautiful friends, who has chosen to call herself "Wanting to Let Go", is asking herself (and us) "Why do I still feel like it's not over?", even though she's moved on to a new relationship with a great guy.
Here's her email:
Jane,
I've read many of your posts and I love your counsel.
I am in a situation I hope you can shed some light on. I met a man in 2011 and we mutually fell in love within 3 months.
We were both in our late 20's and had well-paying jobs and our own apartments (about an hour away from one another) and no children.
We had a wonderful relationship for about a year and half where we took vacations together, emotionally supported one another and were excited about our future.
He told me he loved me everyday, and said I was perfect for him. He told me he wanted to have a family with me.
Then his mother (who is widowed) was diagnosed with advanced leukemia. She got very sick very quickly. My boyfriend grew quiet and withdrawn. He talked about quitting his job and moving closer to her to take care of her.
Since his mother only lives about 15-20 minutes from me, I suggested we find a place to move in together. He said he wasn't comfortable with that. He said he didn't know how he felt about things anymore. He quit his job to move closer to her and found work making significantly less money. He also moved in with a (recently divorced) buddy of his from college.
We continued our relationship, but argued more and more.
He kept saying he didn't know what to do and was trying to figure things out. He came around my apartment less and less and eventually wouldn't talk about feelings or a future anymore. He even took a vacation to Florida without even inviting me.
I felt very alone.
Even though I am sure it wasn't about me personally, I couldn't believe our relationship had deteriorated to this after two and a half years.  So I ended it.
I wish I could say I was graceful about it, but there were many hurt feelings and disappointments. I loved him and missed the way things used to be. I missed the man he was before his mother got sick. I was devastated that he shut me out of his life they way he did.
I spent 4 months being single before I began to date again. I spent time healing with friends and family. I met a new man this spring and have been dating him for 3 months. He is wonderful and adores me.
We've taken a vacation together already and have a second vacation booked. I'm happy with him and enjoy our time together. I don't really know why, but I sent my ex an email at the end of May asking how he was doing and that I was thinking of him and his family. I received no response at all.
My question is this: Why do I still feel like it's not over?
I find myself thinking that maybe things will be different after his mother passes away and he can heal. Like things will go back to the way they were. Even after over 5 months of no contact at all, and a new man in my life, I still haven't quite let go. Do I just need more time?
-Wanting to Let Go
My Response:
Dear Wanting,
What keeps us holding on always has everything to do with our fantasies and nothing to do with our reality.
We hold on because we believe in the love story of our dreams.
We hold on because we believe love can conquer all, because we've bought into the  idea of love that if we give and give and give some more, somehow one day we will be rewarded with getting back that man we worked so hard for. We hold on so tightly to these beliefs even though we're rarely aware that they even exist, let alone that they influence our lives from a subconscious place to the extent that they do.
And it's because of all this that you can probably find the reason that you sent your ex that email.  Not because you were dissatisfied with the relationship you've found with this wonderful new man in your life, but because you wanted to see if it could be true.
Could love really conquer all?
Could he have possibly changed back to the man you once knew?
These are such romantic notions, Wanting, so filled with hope and belief in what we've been programmed to believe about true love. Anything else dims so much in comparison, even the love that's real and true, and standing right in front of us.
It's more than just time that changes this. It's how willing we are to look at what's real and look at what's fantasy and see the difference between the two.
One loves us, one wants to be with us, one knows our worth. The other isn't there and doesn't know when it will ever be there and doesn't know what it's missing because it's not about that.
They're two very different things.
Don't give up what you have that's real for something that's only a fantasy of your own making, Wanting.  Don't make it something it isn't for some longing, some proof of a belief system that has nothing to do with either of you.
Let yourself be loved by someone who's on the same page as you, who's capable of loving you, who's capable of committing himself to you. Don't fall for the love story that only exists in our fantasies, fall for the real love that exists right in front of you in a beautiful place called reality.
It's the only place that real, lasting love can ever be found.
Love,
Jane
What do you think? Do you have any other thoughts for our dear friend "Wanting to Let Go"? Please share them with us in the comments!