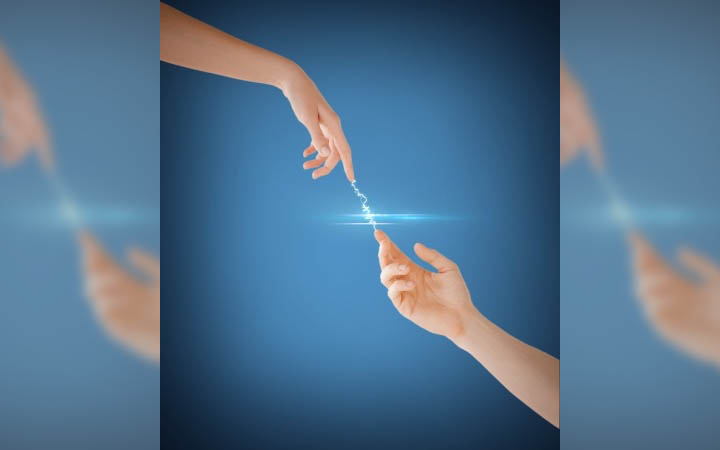 I recently came across a story of a woman who was in a long term relationship (several years) with a man that she described as emotionally available, kind, funny who kept her very satisfied in the bedroom.
They also have an amazing friendship.
He asked her to marry him.
She said no.
She went on to say that while she loved him very much, she knew it was never going to work out in the long term because she never felt that elusive spark.
She felt like she would be settling.
Honestly, I was stunned. I had to read it again, just to make sure I wasn't missing something.
This woman was talking about a man who she feels is her best friend. He's kind, funny, fully available and sexy, they have great sex and she loves him. He wants a commitment.
But something is missing? She feels like she'd be settling?
It was such a reminder of what settling really is and isn't.
I know this is an extreme example, and most, if not all of us would be smart enough to say "yes" to this guy and start growing old together, but the reality is that a version of this happens to so many of us all the time.
It just happens a lot sooner, typically on the first date or two.
We meet a guy who, for all intents and purposes, should be our dream guy, but we're just not feeling it.
We don't feel that chemistry, that spark. So we politely decline when he tries for date number three (sometimes even date number two).
The problem here is this belief in the all empowering spark – it's the fairy tale that we all believe we need to have in order for a relationship to turn into love.
It's time to clarify something here that is completely misunderstood.
For this post I'll use the word spark to mean chemistry, butterflies, fireworks, that "oh wow, I can't believe he picked me" feeling that we feel with certain guys.  You know exactly what I'm talking about.
The truth is, the spark does not equal love.
In fact, the spark and love are completely unrelated.
They are two totally different things. They are like two complete strangers who happen to be at the same party.
A spark does not guarantee love any more than a sunny day means the lake water will be warm and the swimming will be great. It might happen, but it might not. If it does happen, it will be mostly a coincidence.
In fact, in my experience, the greater the spark and the faster the flame of love grows, the quicker it dies out (or even worse, gets out of control and burns everything in sight in true disaster fashion).
But, you say, my friend met her husband and they hit it off with the spark right away, and they've been in love for 15 years and she still feels the spark!
Like I said, it can happen, it's just a coincidence. It's not guaranteed to happen.
In fact, I might go as far to say that it didn't really happen. What your friend thought was a spark was actually just her ability to feel real love faster.
Some people just take longer to get to the real love. But if you get to real love in one date or one week or one year, it doesn't matter. The end result is the same – you're totally in love.
Even when people had that fiery spark in the beginning, it fades. If someone tells you that they still have that same feeling after years and years, then what they actually felt in the beginning is deep love, not a spark. They were just lucky enough to recognize it right away.
Some of us take a little while to recognize it, but that doesn't make it any less wonderful. It's still amazing love whether you recognize it when your eyes first meet or if you recognize it after dating for a while.
It's like a fire – if you have a huge pile of wood, and you douse it with gasoline, it will erupt into a huge burning bonfire almost immediately after tossing a match onto it.
But if it's not already doused with gasoline, then it might take a little while to get the kindling going, then get the larger pieces burning, until finally it's that same large bonfire. Either way, the end result is the same.
It takes time to come to this on our own.
It takes time to see that spark for what it is – and,  more importantly, for what it isn't.
But when you've had enough of everything you've been settling for in the name of that almighty spark, there's a beautiful life and a beautiful love that's waiting for you. You just have to see for what it really is.
Don't be like our friend from the story and walk away from a lovely bonfire just because it started a little differently than you thought it would.
Do you have any "spark" stories to share? Tell us about it in the comments!