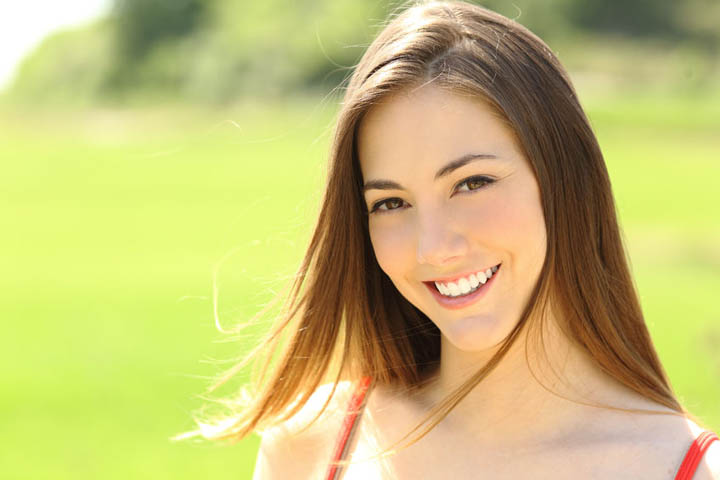 I started thinking about how differently I would have lived much of my life as a single person if I knew then what I know now about what it's really like to be loved and in a committed relationship with the love of my life.
I thought of all of you, and I wanted to come up with some way to convey this feeling to you, where you're at right now.
I want you to have a certain kind of vision, one that all too few of us have when we most need it. I want you to see now, before you go through any more heartbreak, before you write any more stories of your life that aren't the ones you deserve to be telling yourself.
Because the thing is, we all get so caught up in believing this is all about the search for that guy, that special man who will complete us, who will make everything better in our lives.
And believing this, we spend the better part of our lives doing anything but living it the way we would be living if we understood this enough to know the difference between looking for the love of our lives, and looking for the love we're longing for.
Instead we spend more time waiting, hoping, wishing than we do living. We believe it's all about love, but the way we allow ourselves to be treated and even the way we treat ourselves is anything but loving.
We give our hearts and souls away too soon.
We give away our bodies before we have any idea what we're really giving away.
We think this is what you do, that this is how you find love. We think it's just about doing it often enough until someone finally chooses us and gives us that commitment we've been waiting for.
What we don't realize is how much damage we end up doing to ourselves, to our confidence, to our self-esteem in the process when we make this about being beautiful enough, or sexy enough, or intelligent enough, or good enough in whatever way we feel it's about. When we forget that we already are enough.
You see, I get it. This drive, this need to be loved, to find that love of your life who will love you back and fill you with all your heart's desire.
I get it!
Because that's exactly what I thought this was all about, too, back in my early dating life.
But what I finally discovered was that it's not enough to have the surface things of a boyfriend, or a fiancé or a husband. A boyfriend, fiancé or husband is not enough to fill that void inside you.
But that's exactly what you believe it is when you don't have it. Which makes this search and this journey so difficult for you to go through.
You see, when I was single, and waiting, and wishing and longing and trying to prove my worth and my value to all the wrong men who I thought were the right ones at the time, I didn't understand any of this either.
I too thought it was all about that elusive missing piece - some him that would fill me up.
And that's because that's what we're programmed to believe. That we need someone to complete us. We need someone for that social status. We need someone so we can stop that awful question of "Why are you still single?!!"
Stop already!
So stop right there, my beautiful friend. Before you say one more "but I can't let go" or "but I might not find anyone else" or "I don't want to be alone anymore" or "I'm afraid I'll never find anyone" or "I'm afraid I'm too old" or whatever other reason you've made into your own story of why you don't deserve the love that you absolutely do.
You want it so bad, it brings you to tears, to anger, to so many different emotions because you don't have it. But what happens when you have it? What will happen then? Will you then become the confident, joyful, passionate woman that you know you can be?
Why? What does he have, what does he bring into the relationship that is so powerful that it can suddenly transform you in this way?
That's right. Nothing.
There is nothing that any other person can bring to you that will suddenly transform you like this.
What you don't realize that I want you to understand is that this missing piece isn't about any man!
It's about you.
It's time to change that kind of dialogue that's been going on far too long inside that beautiful head of yours.
It's time to take that vision  of how you think you're going to be one day down the road after you've found that love of your life, and insert it into your life right now.
The future you who's found that love of her life.
The future you who knows how loved she is for exactly who she is.
The future you that doesn't ever need to prove anything to anyone.
The future you that knows what she's worth and the prize she truly is.
The future you who knows her boundaries and doesn't hesitate to set her limits to ensure she's treated the way she deserves to be treated by every single person she comes into contact with.
Because she gets that she's worth nothing less than that! She gets that, my beautiful friend.
The future you gets all this!
But here's the amazing thing. This future you is you. It's all already there, right there, inside of  you. Take the vision. Make that confidence yours now. You don't have to wait for it. You don't have to wait for him. Make it your reality today.
Write it out.
You're with that special man who's right for you. He loves you. Adores you. How does that make you feel?
Write it out.
How do feel knowing you're loved like that? What types of things do you do? Where do you go? What does your life look like? What do you look like? How do you carry yourself? How do you hold yourself? What kind of energy do you emulate? How do you dress? How do you treat yourself? What things do you say and think to yourself? What does it feel like knowing you go home everyday to the man of your dreams who can't wait to be with you?  What kind of places do you go to? What kind of hobbies and interests and passions do you engage in now that you have so much more time and energy to spend on something other than "the search?" How do you live?
Write it all out. Envision it. Feel it.
Then be it.
You take it from here, my beautiful worthy friend. Write this new story of your life and then start living it today.