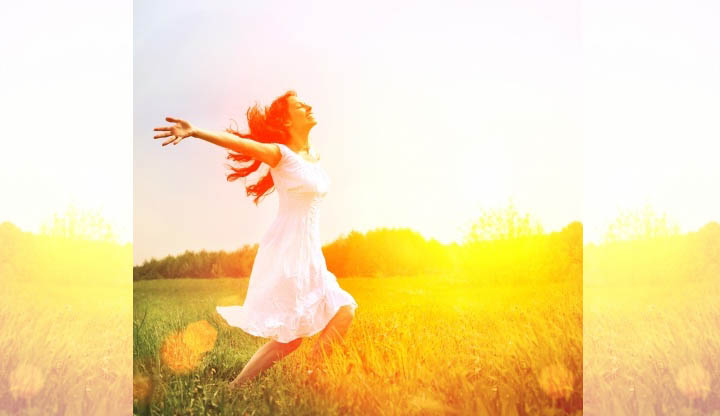 I know we all have our reasons.
We all have our deeply ingrained stories about our lives and our loves that we've been programmed with since before we could even talk.
Stories we've been told, and have been re-telling ourselves for so long that they're now simply a part of our subconscious belief system.
Embedded in our psyches.
And these stories keep us stuck.
It's what keeps us attracting men who are below that level. It's what keeps us attracted to men below that level.
It's what keeps us thinking things like "He's out of my league" and "I'm not good enough for a guy like him." All because we don't believe we're worth more than this.
So when we're out and about, who is it we find ourselves attracted to? We don't even notice the ones who would never dream of treating us the way we're allowing ourselves to be treated. We don't even see him among the crowd and we never give him the opportunity to see us because we're operating at that level of belief that we are only worth so much.
And nothing more.
It's so ingrained, it's so much a part of us, that right now you're most likely thinking that I'm talking about you. Well, you're right.
Because I am.
It's exactly you that I'm talking about.
It's exactly you that I'm trying to reach, to show you that there is no one else more deserving of everything you're looking for.
But not just you. I'm talking about all of us.
I can't do this for you. You have to believe it. You have to believe me.
You have to be open to see that this isn't about love only being for the select few. Those who were born a certain way, or look a certain way, or carry themselves a certain way.
It's for everyone.
It's time to stop believing the lies you've been told – the ones our well intentioned family and friends tell us because they don't want us to get our hearts broken, so they unintentionally break it for us before any guy even gets the chance.
It's the lies our culture drills into us by the images of exactly who they want us to believe love is for. It's no accident that everyone you see in the media has that look, that style, that persona. They all seem to have something we don't.
It reinforces what we hear from everyone around us who's bought into this too and settled for without question.
I walked down the aisle on my wedding day to The Rose by Bette Midler, because there a line in that song that so accurately summed up my beliefs about love throughout most of my single life, beliefs that I didn't even know I had held. The line was  … And you think that love is only for the lucky and the strong …
For so long I had that deep seated belief that love was not for me, that it was only for those lucky others, those women who were stronger than me, smarter than me, more beautiful than me. Better than me.
It wasn't until I was finally able to break free of that belief that I found the kind of love I was looking for.
I'm here to tell you right now, my beautiful friend, that love is for everyone. Yes, including you.
Especially you.
It's for all of us, and there's plenty to go around. You just need to accept it.
Throw open the doors to your heart on this one and let what love really has to say embrace you and melt away that hardened place of your heart that refuses to believe it can be any different than what it's been for you. That you have to settle for this because this is the best you can expect.
Because none of what you believe about this is true. You will find the kind of love you want.
Believe me.