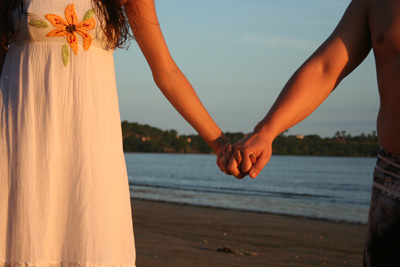 Of all the questions I'm asked, the one subject that gets more attention than anything else is whether or not a man will ever come around and commit.
Will he ever want a committed relationship?
There is just so much fear around this subject.
We're afraid that as soon as we leave, as soon as we decide to let go and move on, he will come around and want that committed relationship, and we will miss the kind of relationship with him we'd been waiting and holding on for so long for.
I remember having this exact feeling; I was just so sure that if I gave up waiting, if I let go of holding on and hanging around waiting for him to finally see the light, it would be at that exact time that he would be ready and I would miss out on everything I'd been waiting for!
First of all, let's set the record straight. If he were to come around and suddenly be ready to commit to you (and that's a huge if) and you had just left him, he would chase you. There's no way a man in love and ready to have a committed relationship with you is going to let you just walk away if he's made that decision, or is very close to making that decision.