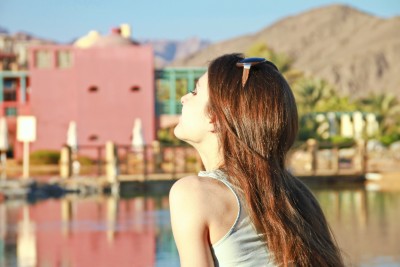 I'm guessing you've read all about the places you're supposed to go to meet men. Whether it's on the news, on the internet, in your favorite magazines or books; by now you can probably list the top ten places to go to meet men. I remember when I first heard that the grocery store was on that top ten list of my time.
What did I do? I headed for the grocery store. During the hours of 7-9 PM.
Because that was when they (whoever that particular they authority happened to be at the time) said was the most likely time to meet other singles in grocery stores.
And then the stores must have heard about it, too, because some of those stores jumped on the bandwagon and started hosting singles nights.
At the grocery store.
Because after all, isn't that what it's all about? Being in the right place to meet your soulmate?
Well, yes and no.
Go where the men are?
On the one hand, there are certain places that are known to have more of a ratio of singles, places that attract single men. Like sports bars, hockey games, baseball games, football games; many of the stereotypical places where men tend to gather with their buddies to grab a few drinks while cheering on their favorite teams.
That kind of stuff.
And if you go to them, chances are you will meet more single guys than say, if you went to the book club meeting at your local book store, or the place where you get your nails done.
But the equally important point to be made here is that if you can't stand sports, if you'd rather do anything else than watch a game and don't know anything about it, nor do you care to know anything about it, chances are that going to a game to meet a guy is not going to land you your version of Mr. Right.
Do you get that?
If you have an interest in these places where the guys are hanging out, then by all means, go there and have fun in the process. But if you're only going to look for your future husband, then maybe it's not the best place for you to meet him.
The one who's going to be compatible with you.
Because if he's there, he's usually pretty interested in what he's going there for – the game. And that means he might just want to have an intelligent conversation about said game. With you. And that means you might need to know something about it, too, so you can have that conversation with him.
Make sense? Good.
Make sure it's where you want to be, too
Now that we're clear on that part, let's get to the other part.
The part that says that even though there are some places where you're more likely to find a lot of single men, the best place for you to meet your Mr. Right is probably somewhere where you'd like to go, too.
Like the places that have things that hold your interest.
So if you're into art, then an art show might be the place to meet the kind of guy who's more likely to be compatible with you. Regardless of how many single guys are statistically and historically noted to attend art shows.
Or maybe you're into some environmental cause that includes you getting involved with some activist groups where you might be more likely to find a guy who shares similar interests.
Or maybe you love to dance and are taking dance classes where you might find a partner who likes to dance, too.
Or maybe you volunteer as a Big Sister because you want to help children and you end up meeting someone who's a Big Brother at a fundraiser because you both share the common interest of helping children.
If you're doing what you want to do, and you don't come any closer to meeting the man of your dreams, so what? You're still having a great time doing what you enjoy, and you're spending time following your own interests, your own passions, your own heart. And by doing that you're building your own life. Only when we have our own life are we able to have a healthy relationship with someone else.
Are you getting what I'm trying to say here?
It's fine to be going where the single guys are, but make sure you're going to places that you're interested in going to, too. And if they happen to be the same places, great.
If they're not the typical places to meet single guys but they're places you love to go to that interest you, that's even better. Because chances are, those are the places where you'll meet someone who's a keeper; read: someone who shares your interests and gets the things that you get.
Because regardless of how much the numbers might be in your favor hanging out at the stereotypical guys places, what you really care about is finding the guy who's right for you, not just a single guy. And chances are your Mr. Right will be somewhere where you'd like to be, too.
And while you're waiting for him to show up, let's talk about what you can be doing while you're hanging out at the places you like to go - we'll cover that next.
Want to read more? This post is an excerpt from my book Find Your True Love: 10 Simple Steps to Getting the LOVE You Want...and Deserve. Get your free copy here.