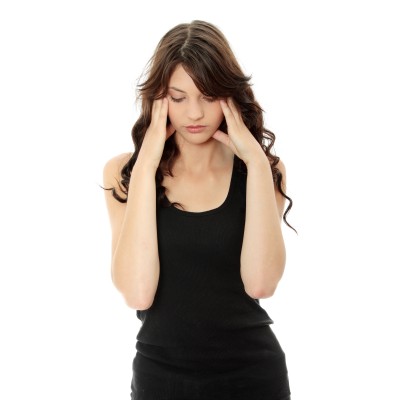 There's one thing we women do better than anything else - we beat ourselves up. It doesn't matter how far we've come or what we've learned along the way, no one else is harder on us than we are. We know all too well exactly what we should have done, could have done, would have done differently, and we're so good at letting ourselves know just exactly how far we've fallen short of the mark.
We blame ourselves.
It doesn't seem to matter what he's done; we have so much grace for him, all too much understanding for him, and every possible excuse ready for his behavior that deserves just as much if not more of a critique than we give ourselves. But if it's him and what he's done or didn't do, we'll forgive him. And understand and even sympathize with him. But if it's us, well, forget it. We expect perfection of ourselves and absolutely nothing less. No compassion, no understanding, no grace, no excuses, no leeway, and certainly no forgiveness. It doesn't matter that this kind of treatment of our beautiful, soft souls is completely self-defeating and self-destructive. It doesn't make us suddenly become exactly the woman we want to be; in fact, it has the exact opposite effect. Our self-esteem and our self-confidence plummet as we realize once again that we've done it (insert whatever your personal itis) again. Whether we've found ourselves in yet another relationship all too similar to the last one with the same guy, just a different name and face, even though we'd sworn we'd never wind up there again. Whether we backed down one more time on our values that we told ourselves we'd never compromise on again after what happened last time. Whether we didn't call him on the behavior that we said we'd never put up with from him again. The end result is the same: we're beating ourselves up again. There's no one who holds us to such high expectations and expects nothing but perfection from us like we do. Over and over and over again. If you can relate, I have only one thing to say (and I'm saying this from experience):
It's time to stop.
It's time to stop treating yourself like this. It only fills you with self doubt and doesn't help you at all. If you're ever going to change this current pattern, it starts with doing the opposite – and that means being gentle and caring and loving with yourself instead. It also means going easy on yourself. It means learning to look at yourself with love and compassion and understanding. And realizing that you, too, are human; you are a work in progress learning about living and loving. And one thing you need to learn is to give to yourself as much or more than you give to everyone else. Because it's in the loving of yourself, in the unconditional acceptance of each and every part of you that you will find the courage and strength to become everything that you want to be. So the next time you hear that inner voice telling you what you did wrong, how you messed up again, how you let it happen again, or whatever it is, stop her, and let her know, in no uncertain terms, that you're not going to let her talk to you like that anymore. Then remind her of what a wonderful, beautiful, loving, caring person that you are.