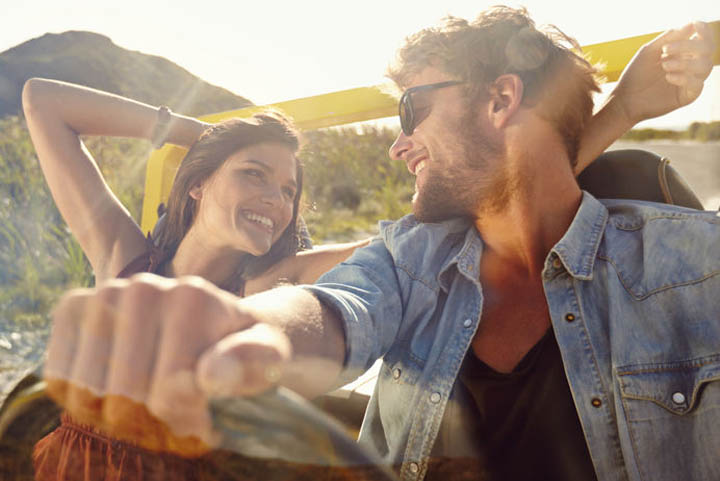 I used to be so good at this. So good, that I could spot him a mile away.
That look. That walk. That talk. That other part.
Unfortunately, I was also especially good at running towards him, instead of in the opposite direction.
The fastest way to crossing paths with Mr. Right is recognizing Mr. Wrong and getting yourself out of there, pronto. As in - as soon as you can tell the difference. We waste so much time and energy trying to make someone into Mr. Right, that just knowing what you're looking for – and what you're NOT looking for - can make all the difference.
How will you know? It's not him. It's you.
You won't be able to resist him. You won't want to slow it down. You won't be able to help yourself.
He's charming. He's irresistible. He comes on strong. He's got an unmistakable confidence to him with just a hint of vulnerability that only you can see sprinkled in. He gives you the impression he could choose any woman in the world … but he's chosen you.
Sound familiar?Continue Reading