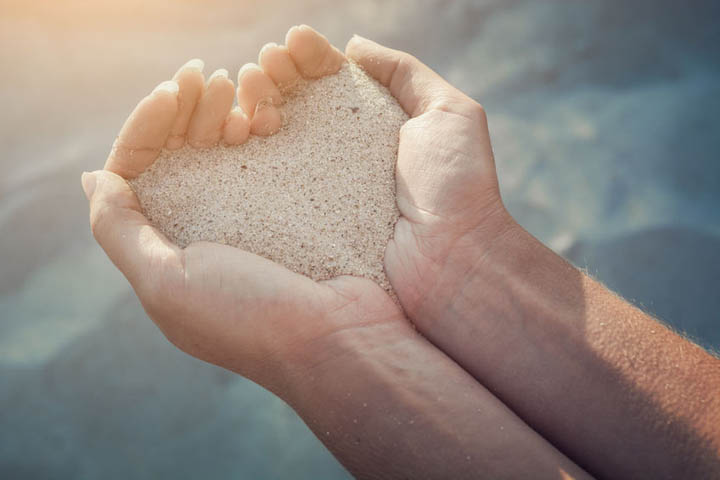 Is it worth it? Is it?
Every rejection. Every loss. Every devastating heartbreak.
You don't just feel it. You feel it in every part of your being. You live it.
It doesn't just hurt. It stings like nothing you've ever felt.
Until it happens again.
And you experience it all over again.
Is it ever worth it?
That's the question we need the answer to. Because it doesn't feel like it.
Give us something that shows having such sensitive hearts like ours are worth it. We need to know it is.
We lost one of our sweet dogs unexpectedly yesterday. He's had a heart murmur for a while, but today something was different, and he struggled to take a breath. We took him to see the veterinarian and they gave him some oxygen, which helped, but when it came time to transport him to overnight care, he didn't make it past the car ride.
I believe once he saw his whole family together including his two brothers all in the car, he had everything he needed to pass peacefully.
I'm reminded of this again today as I grieve the loss of this sweet little guy - I could tell you all kinds of stories about that made him so unique. But it's the words of the sensitive-hearted veterinarian's assistant that come back to me.
"In times like these it's so hard to have our kinds of hearts"
She's right.
At times of loss, whatever our loss might be, it is so very hard to have hearts like ours. So hard.
Hearts that feel everything so deeply and suffer through each agonizingly painful loss.
Whether we're losing the guy who promised everything or the man who showed so much potential only we could see, or the opportunity we worked so hard for, or our one chance to finally be loved, or the friend or family member or furry little guy so good at doling out unconditional love, if we're us, we feel it with every part of our being.
Is it worth it? Is it ever worth it?
When all it feels like is loss after loss, devastating disappointment after disappointment, dashed dreams and hopes.
Wouldn't it be so much easier if we didn't feel everything like we do? If we didn't feel the pain like it cuts through to our hearts? Wouldn't this life be so much easier if we were anything but this sensitive heart we hold in our beings?
No!
It only seems that way when we're in it, when we're suffering through it. When our nights are longer than our days. When the tears are enough to fill the oceans and our practical thinking can't compete with every feeling part of our being.
But to lose that? To not feel like we do? Oh, Beautiful, you'd miss so much. Your life wouldn't be lived in color. The things that bring you joy would lose their flavor. The other side of not feeling would be not living to you. And to you who knows better, it would be the death of you. To not feel, to not embrace, to not extend, to not reach for, to not see or hear or touch everything that comes back to see and hear and touch every part of you. You could never call that living to live your life like this!
But every time we go through something that reminds us how painful this side of feeling can be, we're given a chance to harden our hearts, to put our walls up, to trade who we are for something that could never compare to the essence of who we are.
Easier? Maybe. But in the long run? You'd miss so much, Beautiful.
Life isn't about merely existing. It's about living in the rain or the sunshine.
There's a rawness about feeling like this, experiencing life like this that connects you with other like-minded hearts and souls that you wouldn't otherwise know exist. There's a community of people just like you that you wouldn't know without this part of you revealed.
Cry those tears. Let them fall. Share them with the ones who understand only because they've been there, too.
Not in spite of your tender, feeling, sensitive heart. But BECAUSE of it!
Love every feeling part of you, Beautiful!
Love,
Jane
Ever thought it would be easier if you didn't feel so much? Me, too. Share your story in the comments below. I feel every one of your losses right along with you!