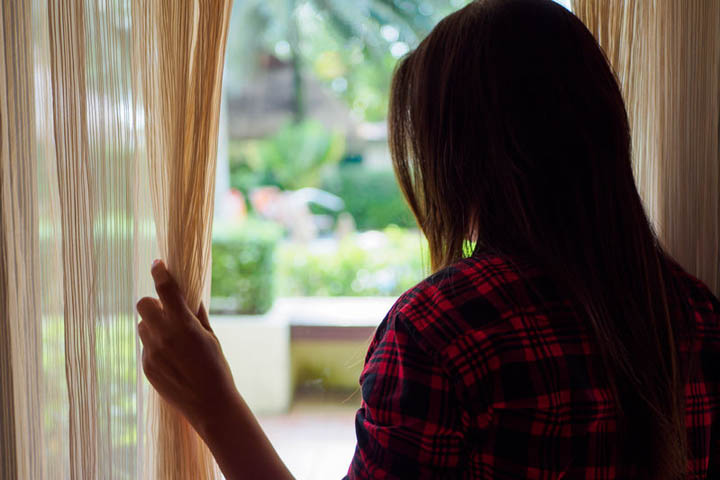 Beautiful Lydia wrote to me this week, asking for my perspective on a relationship she's in. Like so many before her, I know many of you will relate to her situation as well.
Here's what she wrote:
Hi Jane,
I hope that you are well.
I absolutely have no idea how you do this, how you manage to send such an email at a time when I need to hear these words the most. I have been following your blog for the past 6 years and I must say you really have helped me in my journey to find true love.
Your post just reminded how important it is to love myself and to put myself first no matter what. I have been struggling with that for such a long time now. I have an issue of looking for people to validate me, simple thing like someone telling me I look beautiful or comment on my new hairdo and when they don't, I don't feel beautiful enough.
I recently met a guy in October last year, he was living with an acquaintance of mine (who is a lady). They were not dating but were friends with benefits. I met him there at her house and we instantly moved towards each other.
He showed interest and I was also interested in him. We ended up being together, pursuing a relationship. He ended up moving in with me as he couldn't continue living with my acquaintance for obvious reasons.
Now we had so many fights at the beginning of the year to a point where by I told him to leave more than three times, and in those times he couldn't leave as he has no where else to go. He does not have a job as he pursuing a business, this means I'm the only one who takes care of everything in the house including giving him money for meetings etc.
One of the fights was caused by the fact that I told him my son asked why is he not helping me around the household and he was mad that how can I allow my son to ask such when I know his struggles. He has been through a divorce and a terrible breakup from another relationship in the past 5 years. He is a good man and has all the qualities that I look for in a man, except for the fact that he is very arrogant and can be selfish sometimes.
After the fights, he stopped being nice to me, he always snaps and it's like he is always ready to fight whenever I try to address something. He has the attitude of not begging. It's either you do something for him or you don't. I know he is like this because of his past.
The issue now, Jane, is that I find myself doing things trying to impress him. When I asked about the relationship he says I must let things be, let things be spontaneous and happen in it's own time and way.
I guess my fear is to invest my time and money on someone who will one day leave me when his things are okay. I sometimes wish he could be there for me emotionally, at least show that he cares, which right now he is not doing any of that.
I do not mind helping him out of the goodness of my heart but I wish I could reach to a level whereby I can be okay with him leaving and not give me the relationship when all is said and done.
He said to me the other day I must not look for him to complete me, he can't do that for me, and that really hit me that I have been looking for people to complete me even in my past relationships and maybe that is the reason why they never worked. I am learning that the only person who can complete and love me unconditionally is me, no one can do that for me.
I don't know if you can give me some perspective on the above Jane, I'd really appreciate that.
My response:
Oh Lydia, you can't just "let things be". That's why he's in the position he's in! No job, no security – for either himself or you, no place to live, living off someone else's goodness who in this case just happens to be you. Your son comes first, not him, and your son is absolutely right when he sees exactly what's happening there and calls this guy out on his behavior.
Lydia, your fear of investing your time and money onto someone who will one day leave you when his own things are okay is a completely reasonable fear to have. It raises the question of whether you feel you have to be doing something for someone in order for them to be with you, instead of looking at a relationship as being a mutually beneficial agreement where both of you are there because you choose to be there, not only because of what you're getting out of it but also because of what you're contributing to it.
So in this case, my question would be, what is he contributing to the two of you?  What is he contributing in ways that make this relationship a benefit to you?
There's a one-sided unbalanced aspect here that concerns me more than anything else. It's that you feel you have to impress him, or do things for him, basically that you have to keep doing things for him to make sure he won't leave you. This is so closely related to the part that recently became so real to you, where you are looking for someone outside of yourself to complete you. Be proud of yourself for seeing this, Lydia. For so many of us, this IS the missing piece!
We're brought up with the cultural message that says it's our role to take care of everyone, emotionally, mentally, and physically and when we absorb that message in our very cells, we further take on that role in our relationships and it becomes our identity. This is what it sounds like has happened to you in the past, and is happening once again here.
This guy is merely another flawed, imperfect human being. He can't rescue you anymore than you can save him. Together, you can contribute to a relationship with each other in which you both bring your whole selves to the table including all your imperfections as well as all your "good" things. But what a real relationship is, is an equal one, where one person isn't doing all the giving and the other isn't doing all the taking. It's mutual.
Sometimes one gives more than the other, other times the other gives more, but generally in the end it all balances out so that there are no glaring imbalances where one is clearly getting nothing and the other is taking everything they can.
He can't have all the qualities you look for in a man EXCEPT that he's sometimes arrogant and selfish. Those are showstoppers, Lydia. They raise huge red flags. And the fact that he went from living off of one woman, to now living off another – you – just piles on another red flags.
Look at who you are. Look at how you love. Look at what you give. Look at how humble and unselfish you are. You will drown in a relationship where you are the one with those qualities to his exact opposite of those – arrogant and selfish.
From my outside perspective, Lydia, I'd say you've gotten what you needed from this relationship already – your wake-up call. Take what you've learned, take what you've come to see – that no one can complete you outside of yourself – and use it to build yourself up independent of a man.
Otherwise, all you're doing is supporting a guy while he finds himself at your expense, while getting so little in return.
And one last thing, you should never, EVER, be okay with him leaving and not giving me the relationship when all is said and done. That is never something to strive for. The fact that you can't is your biggest "get out now" sign if there ever was one!
I wish I had something different, more positive to say, but I can't. I've seen far too many women justifying relationships like this, working on themselves to accept it, but there is a reason you can't accept it and that is the most important lesson of all; trust yourself. If you can't accept it, there's a reason!
Love,
Jane
Have you been here before? Do you have some words of advice to share with Lydia? She's waiting to hear from you in the comments below!