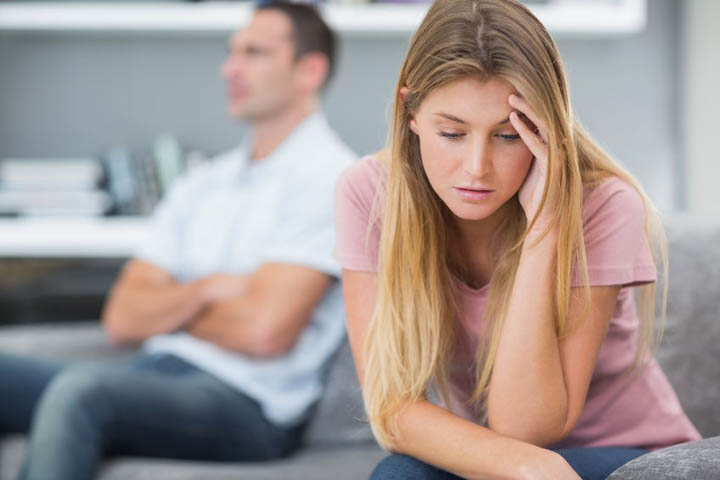 You feel so much. You care so much. You love him so much.
You want to tell him how you feel. You think that's all he needs to come around.
"I just need to tell him", you think. "I just need to put it out there so that he'll know for sure."
So you think about it. You ask your friends what they think. Because after all, you don't know what to think.
He's hot and cold.
When it's good, it's amazing. But when it's bad, it's really, really bad.
He shows so much potential.
But how you do you keep that potential alive? How do you increase that potential?
And the biggest question of all, how do you get a commitment out of him?
First of all, it's so important to recognize there's a reason it's so confusing. It's because you're dealing with someone who is confused.
He may not know it. In fact, even admitting this to himself (let alone you) is enough to make him distantly uncomfortable. But that's exactly why you feel so confused.
It's why you feel everything you do.
The confusion. The mixed messages. The "walking on eggshells" feeling. Everything you feel is because there really is something there.
So what do you actually do about it? Because there is just a tiny bit of hope that all that's missing is him knowing for sure how you really do feel about him, and once he knows – once you tell him, everything will fall into place the way you know it has the potential to do.
What have you got to lose? Nothing. And everything.
See, this is a guy who thrives on not committing. He thrives on being elusive, he thrives on keeping you guessing, he thrives on not being predictable enough for you to figure out his next moves.
He doesn't want you to be able to keep tabs on him, to know where he is at any given time, to be able to reach him whenever you want to.
Because that just feels too much like the commitment he's so afraid of.
He doesn't want to be held to those kinds of close ties with you. Unless you catch him at a vulnerable time when his guard is down and he realizes he really does long to be loved by someone like you with so much love to give. (But again, he won't admit that to you.)
So I have to cut right to the chase here – are you sure he's worth it? Worth this? Like, all of this?
This trying to figure out when to say something and when to keep your mouth shut, this trying to figure out the best way to say something, and then all the time and energy you're expending crafting just the right words to win him over.
Own your words. Share with him only as much as he's earned the right to have you share with him in the first place.
If he's the right one for you, telling him your feelings isn't going to scare him off.
But don't tell him this part right away. Wait until you know for sure that he's worth your time, your energy, that he's a safe place for you to share anything of this in the first place.
If it's all about you first, and doesn't allow for him to feel like the man he wants to be by sharing with you his own feelings when or if he's capable of recognizing them, you take the wind out of his sails and risk putting yourself in a position there's no easy way to come back from.
It's the mindset you convey when you own your feelings, when you own who you are that's brought you to this point in time where you feel the way you feel.
Don't run from that! Know that this is what makes you YOU!
What scares you the most about talking to him about your feelings, Beautiful? Share your thoughts and concerns with all of us in the comments below. We're all in this together!