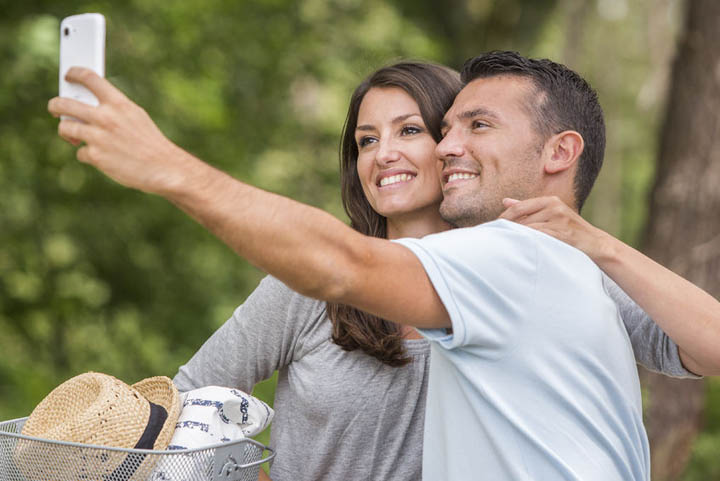 Our letter this week comes from beautiful Jerryll, who, for all the problems in their relationship, just wants him to be the last.
Here's her story.
Am I too selfish for wanting to be happy? Is it wrong that I want to wait for him?
I mean, he left without saying good bye, and he even told me I am his ex on his chat mate.
I chatted something rude, using his account but I can't accept it, I am really confused.
I thought he was really the one.
The worst part is that I just saw their chat on Valentine's Day. I'm going nuts nowadays, he's my first boyfriend, I want him to be the last.
-Jerryll
My Response:
There are no words that are more telling than these. I hear them often. "I want him to be the last".
We pick someone, or he picks us and we latch on, and because of some specific qualities or the feelings we get from him or a host of other reasons, we determine he's the one.
The problem is, he has to want to be the last, too.
You can't decide this for someone else. You can't make him into what you want him to be. It's the whole picture that matters, not just the parts you pick and choose and have made him your thing. It's not fair to him to put him on a pedestal like this. But mostly, it's not fair to you!
When we make this statement about someone, we're not seeing the forest for the trees. We're looking at him through a very specific lens that only shows the parts that we believe will fulfill our deepest, most pressing needs.
When we look at him objectively, there's so many things that are "wrong" with him. There's so many things we want to change, or we want to be different, but it's something deeper we sense that compels us to call off our search for anyone else because we believe so strongly we've found what we're truly looking for in him.
A place to call home. Except for most of us, it's the dysfunctional home we've only ever been used to. The only one we've ever known.
He's familiar. He tugs at our deep woundings that we're not even aware of because, after all, we're so used to having to try to keep on trying, to be the sole reason that someone comes around or not. If we're enough, he does. There is no other alternative in our own minds.
Look at what this relationship is doing to you, Jerryll. That's where you need to put your focus. Is this you? I don't think it is. I don't know you, but I'm guessing from what I'm reading between the lines here, that it's not who you are nor who you want to be to go on his account and chat something rude.
I'm pretty sure it's not the you that you want to be to settle for such drama no matter how familiar drama in general may feel.
When we resort to those kinds of tactics, it's only because we don't feel heard, we don't feel in control, we don't feel any of our power and we don't know how else to be heard, to feel in control and to have any semblance of that power of ours. The irony is, when we behave like this, it doesn't get better – it can't. In fact, it's the exact opposite of what we don't want that we actually get.
I think you want more. And I know you deserve more. Being with someone who brings out the worst in us isn't anything even close to love.
The confusion is because we can't understand how someone who means so much to us can treat us this way. We go nuts because we can't reconcile how it is that someone who's supposed to be our boyfriend can bring this type of behavior out in us. And we feel so little control over him, over the relationship, over who he's now chatting with, that we can't see our way out of this.
You can't make him be your last boyfriend, Jerryll. You can't make him be the one.  HE has to want to. And you have to actually be able to live with the actual person he is – the one he reveals himself to be by how he treats you and what he brings out in you. Not just the guy you imagine him to be capable of being. Not just someone you've caught a glimpse of that compels you to shrug off the rest of who he is.
He has to show you with his actions – not just his words – that he's capable of being with you, capable of being in a real relationship with you.  That's what you're looking for. Same page. Compatibility. Trust. Honesty. Communication. Real things that matter not just right now, but in 5, 10, 20 years from now!
I hope this helps give you some perspective.
It's your last line that concerns me the most. And yet, you're not alone here. Most of us know what it's like to want someone to be the last. Don't be ashamed for wanting that. It's not wrong to want to wait for someone.
But wanting to wait for someone and recognizing that it may not be in your best interest to wait for anybody, are two very different things. It's not selfish to want to be happy in your own life. You NEED to be happy in your own life so you can see clearly who you are and what you actually want! You can't have only the good parts of him, Jerryll, without the rest of him.
Whatever you choose to do, make sure you can live with that.
Love,
Jane
It's your turn. What are you hearing that Jerryll should do? Share your thoughts with her in the comments below.