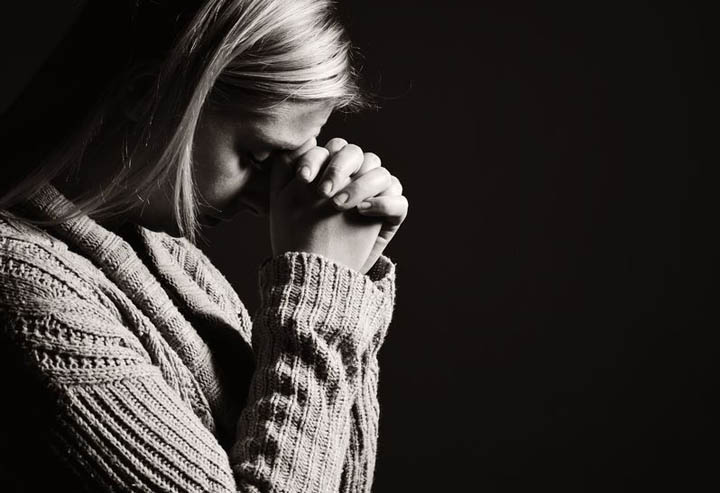 One of our lovely readers, Sunflower, writes to ask if she should move in with boyfriend who says he loves her, but whose actions may tell a different story ...
Here's what she wrote:
I met this guy 12 years ago, he loves me, but he is commitment phobic.
After 5 years, I gave him an ultimatum, knowing it was the wrong thing to do. I told him since other women are calling you it seems to me that you want to have an open relationship, let's do that.
I will date other guys, too.
He said fine, but when he saw me having dinner with someone else he totally changed and got really upset. He called me everyday, wanted me back.
I refused for a month.
One day I gave up. I left a guy with great potential, and went back with him hoping he would change.
It didn't last long. He moved 85 miles away.
I was happy, because it was easy to let the relationship go.
Hoped we'd find someone else. He found other women, he told me, but they never worked out. He was here every other weekend, or I was there, for 2 years. He again moved, this time far away from Florida to Texas.
Again I said, this time we will let it go...
He flew one week a month or sent me a ticket to go there.
He said he loves me but marriage is not necessary. Wants me to move with him.
I am afraid of moving with him with no commitments. He is very educated. He has a teacher, engineering, and a medical doctor degree. I only have 2 years college that I never finished.
I am a registered medical assistant. I make 30 thousand a year, he makes 200 thousand. He also is very frugal, on the other hand.
He really trusts me, he tells me his weaknesses, his problems at work, his childhood problems with his dad, every job. He is like my husband but we're not legally married.
He is moving back and I'm confused even more. I don't know what to do.
I also lost my job of 21 years 4 months ago. I found other jobs but not what I really want or not on my background. He never ask me if I was doing OK monetarily. He knows I don't have a mortgage but  there are other bills to pay.
I'm afraid what is going to be if I move in with him.
His mom lives in another country and visits him 6 months a year. He treats her bad, yells at her, tells her to go to her room because he has company when I visit. I always include her and encourage her to stay with us, she doesn't have to go.
I worry that he will do that to me too.
Shall I move with him? Even without promises? We are not young any more we are in our 50's.
- Sunflower A.M.
My Response:
Listen to your fears, Sunflower. There's a reason you have them.
You have every reason to be afraid of moving in with him! Look at his track record. Look at how he treats you. Look at how he treats his mother. Look at just how clear his behavior is making this decision for you.
Ask yourself what you would say to your best friend if she was asking you these questions. In your heart of hearts, you will always find your answers.
You're a beautiful soul. You listen to him, you hear what he needs. You hear his stories of his problematic childhood with his dad whose approval he undoubtedly wanted so badly but could never get, and it tugs on every single one of your heart strings.
If he can get what he needs from you with no commitment, consider what incentive he has to give you that commitment? What motivation does he have to do anything different if he can have you on his terms, without any consideration for yours?
I can't get these words out of my head, Sunflower. "I lost my job of 21 years 4 months ago", you wrote. "He never asked me if I was doing OK." That's concerning. Is this what you want from someone who says he loves you?
Yes, Sunflower. You have every reason to believe he is going to do that - all of that he's done to the other woman in his life - his mother - to you, too.
Words are cheap – and so easy to say. It's the actions that tell you whether it's love or something else.
Marriage is not necessary? Do you believe it's necessary? How you feel about marriage matters just as much as what he thinks about it. If it matters to you, it is necessary.
Even the way he's suggesting it could be necessary or not, shows you the way he's compartmentalizing your relationship to minimize his emotional investment.
Necessary.
It begs the question, might love not be necessary, too? And then what else? And more concerning, doesn't it matter what might be necessary for you?
Listen to your fears. They're not unfounded. They're supported by actions and behaviors that are giving you a glimpse into what your life would be like if you move forward with this man. This is your intuition telling you everything you need to know.
Not even with promises! Promises mean absolutely nothing without consistent behavior over a long period of time to back them up. At any age!
Without knowing more details about your situation, I can't tell you what you should do, but I hope this helps you make your decision. In the end, it has to come from you. It has to be a decision you can live with.
But whatever you decide, choose YOU first, Sunflower.
Choose the most loving thing you can do for yourself – let that be your guide in everything you do - and everything else will fall into place. You know far more than you give yourself credit for. You always can trust what you know in your heart to be true.
Love,
Jane
What advice do you have for our beautiful friend, Sunflower? Share your words with her below in the comments.