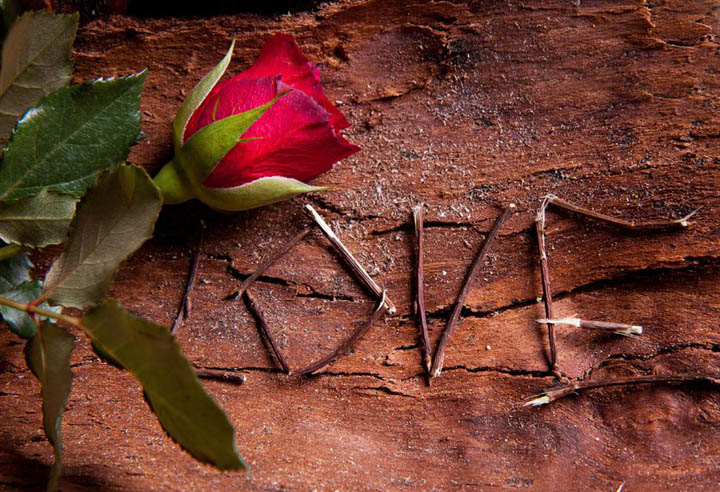 What is it that keeps us putting up with things we never EVER in a million years imagined we'd be putting up with?
What has us turning a blind eye, not wanting to see the truth that's right there in front of us if we allow ourselves to see? What has us believing words when the actions – the proof – show us the real story?
What keeps us so in denial?
What keeps us constantly coming back for more?
What keeps us always looking at his potential instead of reality?
What keeps us continually going back and back again for more, in the hopes that this time it's going to finally be different?
Every single day my inbox fills up with your heartbreaking letters, detailing exactly how and why you gave like you did, why you overlooked everything you did, why you did everything you thought you're supposed to do when you've met someone who gives you so much of what you believe you're looking for.
You each tell a different story, because after all, it's your own individual story, but there's a thread that weaves through every single one of your stories that takes me right back to the same thread that weaved through mine, too.
He comes on so sensitive and caring and strong. He says so much. Everything you want to hear.
And before long, you sense you're like two sides of the same coin. Both hurt, both wounded. Both only wanting to be loved. Whether he says it out loud or only alludes to it, your affinity with each other is clear.
It's a connection like you've never felt before.
No one's ever understood him. And when he says this, you begin to wonder if anyone's every understood you. He fills in your blanks. He makes everything make sense. When you're with him, it's like the two of you against the world.
It stops mattering that the people in your life never quite "got" you. It seems irrelevant that you never quite fit in where you tried. With him, none of this matters; it only matters that you're with him.
Whatever he says, you go along with. Whatever he tells you about himself, you believe. Regardless of what that little voice inside you cautions you about, you've convinced yourself what matters is that you know what you feel when you're with him.
How could that be wrong?
He steers the conversation around whatever he wants to talk about. He sees you on his schedule. He lets you know in the most subtle ways that he lives his life on his terms. And then when you ask, when you prod for more, he tells you to trust him, to believe him, and feeds you more of everything you want to hear.
So we stop listening to our little inner voice that always knows what this is.
We refuse to believe our well-meaning friends who keep trying to show us the reality of what is. It's a fantasy we've got running, but we won't be convinced that's what it is, so great is this need inside us to fulfill our own fantasy about love.
Love.
That's what this is all about. That's what keeps us putting up with what we put up with. That's what keeps us coming back for more. To be loved.
It's our most primal need. To be loved.
To be loved means we will survive. To be loved means we will be alright. To be loved means everything's going to be OK. To be loved means we can finally set ourselves free.
But what does it mean to be loved?
Go there, Beautiful.
There's something to this definition of what it means to be loved. Find your definition. Find the one you've made your own. It's behind the one you think you have, that we all think we have. It's the deeper one that drives everything we do, everything we put up with.
Everything we're willing to put aside in the name of love.