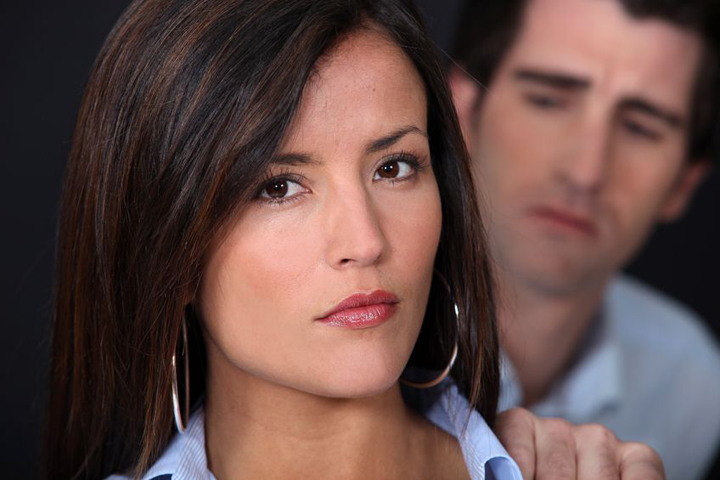 Our beautiful friend Yuri has been in a relationship with a guy who now says he just wants to be friends, but he's giving her mixed signals which is giving her false hope.
Here's her email:
Dear Jane,
My boyfriend broke up with me in October 2014.
He first said that he wanted to take a break to be with himself because he had some issues then three weeks later he broke up with me. I was really sad but I managed to remain calm. But a week after the breakup he started calling me again and wanted to always hang out with me.
I went along because I was emotionally too dependent on him. As days went by I grew uncomfortable because I knew that even though we were like a couple he still didn't consider me his girlfriend. I decided to speak to him about it and he told me that he was still having some issues and that if I wanted to I could be with him because in the future we will get back together.
Again I went along with what he said hoping that we will get back together soon. But then I noticed a repeated cycle taking place.
For some days he would keep calling me and wanting to spend time with me and then suddenly he won't answer my calls or tell me to hang out with him. After that again he would come back and this started frustrating me.
Last month I decided that it was enough and I spoke to him.
I told him to either be with me or without me and that if he decides to be without me then we should stop seeing each other completely so that I can move on. He then told me that he didn't know that something was wrong.
He said that we should be friends for now and we don't know what might happen in the future. He even said that he didn't want to stop talking completely because he didn't want to lose me.
Since then I have been distant with him.
I never call or text him and even when he calls or comes around I don't say much. Thankfully I'm no longer emotionally dependent on him and I have decided to focus on myself. But since we are in the same college I get to meet him very often and that time he has his ways to show that he still cares.
He would come and give me long hugs, he would try and play with me like he used to, when we are talking he wouldn't take his eyes of me and if he's free he would want to meet me.
I know that I should focus on myself and not on what he's doing but all this gives me a slight hope that we will get back together.
I have accepted that it's over but I keep wondering whether he sees me just as a friend or he misses  our relationship. Or maybe he just misses me being with him all the time because he has told me that he misses me.
This time I don't want to be given hope and then get hurt again. I don't know if I should completely ignore him or should I let things be the way they are. I'm so confused right now.
I would really appreciate if you could help me.
Thanks
Yuri
My Response:
Dear Yuri,
I'm so glad you reached out to me.
Be so proud of yourself for recognizing the importance of focusing on you and your own life and what you're doing, instead of what he is or isn't doing. That really is the single most important thing you can do for yourself.
Because when you're so focused on trying to read between the lines of what he says and does to see whether he's genuinely missing you or just wanting to be friends – or something in between those two, you put yourself in a position of waiting for someone to choose you, waiting for someone to pick you, waiting for someone to make up his mind about you.
And what does that do?
It robs you of all your power. It places you in a position of deferring to someone else for your worth. It has you putting someone up on a pedestal waiting for them to choose you, no matter how hard  you try to convince yourself otherwise.
This is where the real damage is done.
This is what makes this so not about him, but so much about you. It's the aftermath of this waiting that hurts us so. Because if he didn't want us, then who will? Because if we weren't enough for him, how do we know we'll ever be enough for someone else? These are the questions that linger long after the relationship in question has revealed what it is to be.
This is the part we don't see when we think it's only about whether to let go or hang on.
We think it's about him. We miss the fact that it's so much more about us than it could ever be about him.
Yes, he could just see you as a friend, or he may miss your relationship, or he may miss being with you all the time, or it may be one of a hundred other things that only he knows.
But what I do know for sure, Yuri, is that when you are as loving and caring and giving and understanding as most of the women that write to me are, you can see the slightest bit of hope in almost anything that he does or doesn't do and make it into so much more than it ever could be.
So what I say to you is the same thing I say to all of us hopeful women:
You need so much more than little glimmers of hope from him. You need real actions. You need real behavior that you don't have to interpret. You need someone tangible to base your hopes and dreams on that isn't any of this reading between the lines kind of hope.
Go do what you know you need to do. There's a reason you sense this. This is your own answer that's always known in your heart of hearts. Go live your life and create a life for yourself like nothing you've ever known before.
If he catches up to that page you're on, you'll absolutely be the first to know.
Live for you, Yuri. Not for the hope of what he might do, or could do, or what his latest choice of words or actions might be telling you.
It's in the world of reality where you belong, not in the land of fantasy. That's the loneliest place I've ever known.
Love,
Jane
What do you think our beautiful friend Yuri should do in this situation? Tell us in the comments!