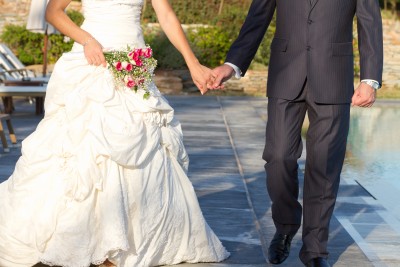 In the early years of my dating life, I thought I knew exactly what I wanted, and I was absolutely sure I was going to get it: a charming, great looking, well-built guy who dressed well, made plenty of money and drove me around to nice places in a nice car. He'd have been a bit of a bad boy in his not-so-distant past, but once he met me, he would fall so hard that he wouldn't so much as cast a glance at anything else in a skirt, forever treating me like the queen he could see I was.
Intent on this vision, I summarily rejected any guy who didn't measure up, whether it be the way he dressed, the car he drove or any other number of superficial reasons. After all, I was going for the fairytale; I didn't want to waste any time.
It took me too many years and too many rocky, failed relationships to finally figure out the problem is that it is a fairytale. It turns out all of these superficial things don't matter one bit as far as love is concerned. Fortunately, I finally figured this out before my real Prince Charming pulled up in his ten-year-old Jeep Wrangler to take me out on our first date.
Just a few years earlier, the sight of his car would have caused me to spend the first half-hour desperately trying to think of ways to end the date early. But for the first time in my life, I saw things differently. Continue reading on YourTango...