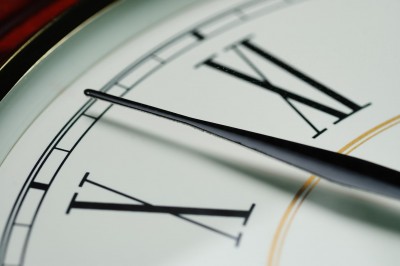 Any type of positive change is a process that takes place over a period of time - be gentle with yourself and allow yourself that time.
In thinking about my last post about things I would do differently knowing what I now know, I realized that I forgot to mention something very important -  this process took me a long time. And I didn't find the love of my life right after I started changing what I was doing. It took time.
Changing yourself takes time.
This learning about ourselves and getting to the roots of why we keep attracting the wrong guys takes time. This looking deep within to figure out why. This learning to start saying no to the ones we've come to call our type and to start opening our eyes to the ones who just might be our real type. It all takes time. This is all the work of getting in touch with ourselves and charting a new path to ourselves first, and then to another human being.  It's never quick or painless.
Awareness is the first step.
Awareness is always the first step, but the actual change in who we're attracting, the types of men we're still attracted to, the deeply ingrained patterns and habits of ourselves and our relationships and the way we date, the way we are with this whole meeting and attracting and relating to men in healthy, confident ways - this all takes time. And courage. And strength. And energy. And the ability to be honest with ourselves and others. To be real. To refuse to give up when it seems to be taking too long and we're not seeing any tangible progress.
I remember when I began having all those aha moments as I began reading the first self-help books I would discover after the end of my most devastating break-up.  I figured I was breaking so much ground with understanding what had happened and why, that I would surely start attracting a healthier guy and relationship the very next time.  But it didn't happen like that. He was still almost the same guy, just a different name and look, because I still hadn't gotten to the deep roots of my dating and attraction patterns. That would take much longer; much more work, much more uncovering what was really going on with my patterns and types. Because change like this always takes time.
Two steps forward, one step back.
So think of it as two steps forward, one step backward. Baby steps. Change takes time. Getting real and honest and applying what our inner self knows to be true about what we really deserve and living like we actually believe it, takes time. Learning to say no when all we want is to be loved, takes time. Learning to respect ourselves enough to let something with so much potential walk away when it's hurting us more often than it's loving us, takes time.  Learning to take a chance on something new and different when we're not feeling it right away, takes time.  Learning to put ourselves first instead of deferring to what he wants, takes time. Learning to refuse to settle for those crumbs that can feel oh so good, takes time. Remembering who we are, all that we have to offer, and that we deserve nothing less than someone who loves us the way we are so deserving to be loved, takes time.
Go easy on yourself.
So if it's taking you longer than you'd like to realize and really understand these truths, be gentle with yourself. Forgive yourself. And know that reminding yourself as often as possible that you are beautiful (you are!), you deserve to be loved (it's true!), and that you have amazing gifts to bring into a relationship (you do!), will make it real.