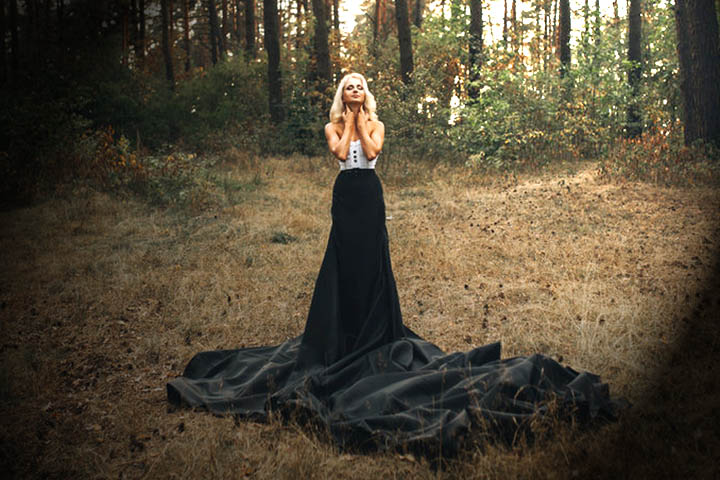 There's a trail of messages behind you.
Too emotional. Too sensitive. Too heavy. Too deep.
Too this. Too that.
Too much is what you hear.
Not enough is what you feel.
I know this, because this is what I felt, too. We all do, they're different for each one of us, but they're there.
From the beginnings of our childhood to the throes of our most complicated relationships, we've learned so much about ourselves. Or have we?
What have we really learned except how someone else chooses to see us? What do we really know except how someone views us through their own particular filtered lens?
It colors our world.
It's nothing short of a tragedy how you allow their words, their thoughts, their treatment of you to color your life – and the world you see around yourself.
Oh how you allow yourself to be defined by the very ones who should be the last ones given the privilege of putting anything on you!
And yet this is how it's been from the beginning. Until this trail that's been left behind you has now become you.
It follows you everywhere, seeping in through every area of your life, reflecting back to you a you that isn't really you.
How can it be you? This was his version of you. That was her version of you. It was their version of you.
So who is the real you?
And yet this is the place where your greatest work will be done. To love the part of you they saw. To love this part of you that they judged is where the core of your "aha" moment lies.
To accept. To embrace. Yes, even to change if that's what you really want to do with it.
But in love, not hate. With compassion, not loathing.
This is the life-changing work that begins the moment you see the trail for what it is, for what it was, and what we unwittingly allow it to be.
Take what you need from what he said, what she said, what they said that you made your own.
Keep the part that fits, shake off the part that doesn't. Give back what was never yours to begin with.
You can never be too much or not enough for someone who is truly right for you; remember that truth and make it your own.
Let go of this trail and instead create a choice. One where you choose what you want to keep and what you want to change.
Make this one your own, not anyone else's. This isn't about what was done to you, but what you choose to do with it.
We become aware of these hidden parts of us only as they are revealed through the eyes of another. That's the gift, Beautiful, even though it's the last thing you'll ever think you want.