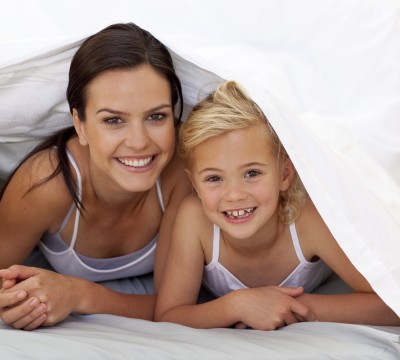 It is Mother's Day today, and I am especially thinking of each of you single moms out there who rarely get the recognition and appreciation that you so deserve each and every day.
Because unlike other moms who share the role of raising children with a partner, you walk this path alone.
Some of you have help and support (never enough),  some of you don't have any, but all of you know what it's like to be the sole person that your child relies on to do all those little – and many times big – things you do to make their world a better place.
This is for all of the wonderful, loving things you do:
For all the owies you make better with your kisses.
For all the sleepless nights you endure taking care of little sick ones – or ones that just can't sleep.
For all the times you listen when all you really want is to be heard yourself.
For all the stories you read and tell, for all the castles you build, the cardboard houses you make, the art projects you share, the homework you help with, the all of the  never ending cleanup you do.
And for all the many, many other practical details of life – like cooking and cleaning and shopping and carpooling and helping in every way – each of these things you do make the world a better place because you are raising a child who sees that this is just what you do when you're their everything.
This path of motherhood teaches us so many things too, just as our children teach us the true meaning of giving and self-sacrifice.  And about loving another human being whose world we are to them.
Don't ever doubt what you're doing.
Don't ever question that being a mom is the single most difficult job in the world.  It's also the single most rewarding.
Don't ever wonder if you're good enough or up for the challenge. You are.
It doesn't matter whatever circumstances brought you to where you are today, you are the absolute most beautiful gift your children will ever know.
It is because of you that they will grow up knowing what it truly means to love and give to another human being. Just because you're you.
For you, here's a smile, an understanding hug, and a few compassionate tears. You, my beautiful friend, are doing a great job – keep up the good work!
Happy Mother's Day.