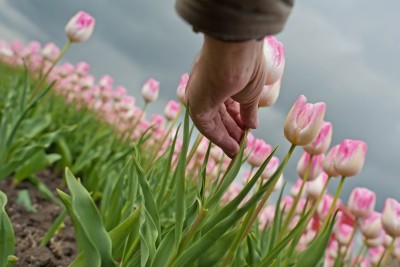 I see you everywhere I go. All around me, you're everywhere. So much insecurity. So many of you deferring to these guys. Hanging on to them so tightly, literally. Like you need them.
You believe you do. It's the flawed belief system that's in so many of you. You're not flawed; it's just the system you bought into, that you've been programmed with.
It's your beliefs that fuel the insecurities, making you believe you need a guy to choose you in order for you to be all right. I know, because I've been there.
I see you. You're dressed to attract (the wrong guys). You're talking to attract (the wrong guys). But if they'll just hold your hand one more time you'll take it, because you need that to know you have worth.
You just don't realize you already have worth, without them; that you have a birthright to claim, just because you're you. Just the way you are.
But you won't believe it, because no one makes you feel OK, no one has ever made you feel OK; in fact just the opposite.
But the point is that you don't need anyone else to make you feel OK. You can just feel OK, make yourself feel OK by just being yourself. Just reveling in you. Because you is where it's at. You're special just because you're you. Not anyone else.
But you won't believe it; no one does. And you can't get that empty "who do I think I am?" feeling out of your head.
Because we all shortchange ourselves. Believe we're nothing. Believing we're nothing without being chosen, without a worthy guy to make us worthy. Without a guy who measures up in our culture with what our culture says he needs to be. What we need to be.
So there you are, all dolled up, all sexy, showing your worth, showing what you've got. Because if you're not putting it out there, someone else will and she'll be picked. She'll be the chosen one. Because that's what we think it's all about.
Pick me, pick me, please pick me.
I hear you because I used to be saying it too. And now I'm trying to drown out all those other voices with mine, saying, beautiful one, beautiful you, come home to yourself, and the beauty that is in you; the beauty that is you.
Being chosen is a lie. You've got it all inside. You don't need anyone outside of yourself to make you feel alive. You were picked on the day you were conceived.
The universe became a better place on the day you entered the world.