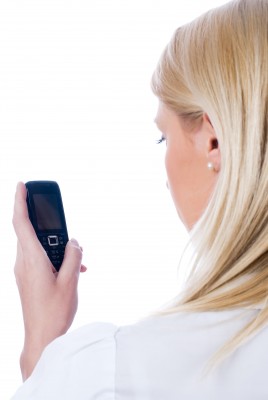 Of all the questions I'm asked, the most common one is about what to do when he hasn't called. There's something about that unfinished business, about being left hanging without an explanation that leaves even the most confident of us wondering what we did wrong, and whether or not we should try to contact him to elicit some kind of an answer.
We all share the same story line: You met a great guy, you really hit it off, maybe even went on a date or two, then nothing. No phone call, no explanation, just a silent phone. Every time the phone rings your heart rate shoots up as you grab for your phone, only to see that it's your friend or your Mom calling, as  your hearts sinks back into your stomach (sorry Mom!)
It's the same story.
The other part of the story that is always the same, is that we've convinced ourselves our situation is unique, unlike every other woman's experience with the guy who hasn't called. But the reality is that our story is exactly the same as all of the many, many women around the world, and through the ages, that have experienced the same thing. We just don't want to hear it or believe it.Continue Reading